El Camino Real Paleohydrogeology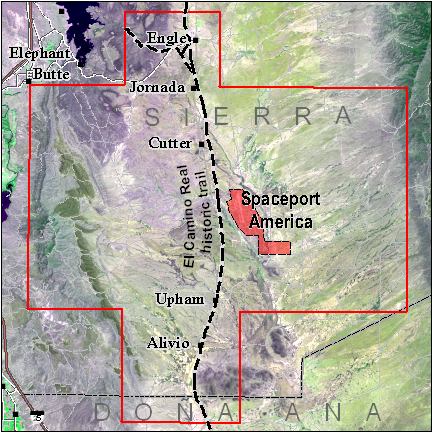 In 2012, our Aquifer Mapping Program at the Bureau of Geology initiated a paleohydrogeology study in the area of El Camino Real De Tierra Adentro, which is a National Historic Trail designated by Congress. This study is part of the Mitigation Plan that is being implemented by Spaceport America, with funding from New Mexico Spaceport Authority. Our studies will combine geologic, hydrologic and geochemical data to characterize the regional groundwater system through this region of the Jornada del Muerto. This information will help to identify ancient groundwater and surface water sources that may have affected where and how people historically traveled along the Camino Real. The data gathered from this study will provide important information for long-term management of resources and may be useful for future predictive modeling of resource locations.
Funded by the New Mexico Spaceport Authority, for Spaceport America.
For more information, please contact:
Dr. Talon Newton, Hydrogeologist
AMP-Relevant Publications