Atrium Art Project
Final Selection Meeting: November 9, 2018, 9:00 AM, Room 253 (open to the public)
The New Mexico Bureau of Geology & Mineral Resources moved into a new LEED certified building in 2015. One percent of our building's construction cost was set aside for the Art in Public Places program. We sought proposals for a commission of a large art installation in our atrium. We selected five finalists who will present their proposals on November 9, 2018.
We have $120,000 available for this atrium project (view the prospectus for the atrium project). To give the artists a feel for the space, we have provided plans of our building and pictures of our atrium below.
We have also purchased smaller non-commissioned pieces of artwork for display throughout our building with a budget of $60,000 to acquire those works. Several of these smaller works have been installed throughout our building and the rest will be installed in the coming weeks.
For both the atrium project and the smaller works, we expressed particular interest in pieces that emphasize the geology, culture, and landscapes in New Mexico. Artists were also encouraged to browse this website and view our video about who we are and what we do, to visit our mineral museum and bookstore, and to see our building in person.
Floor Plans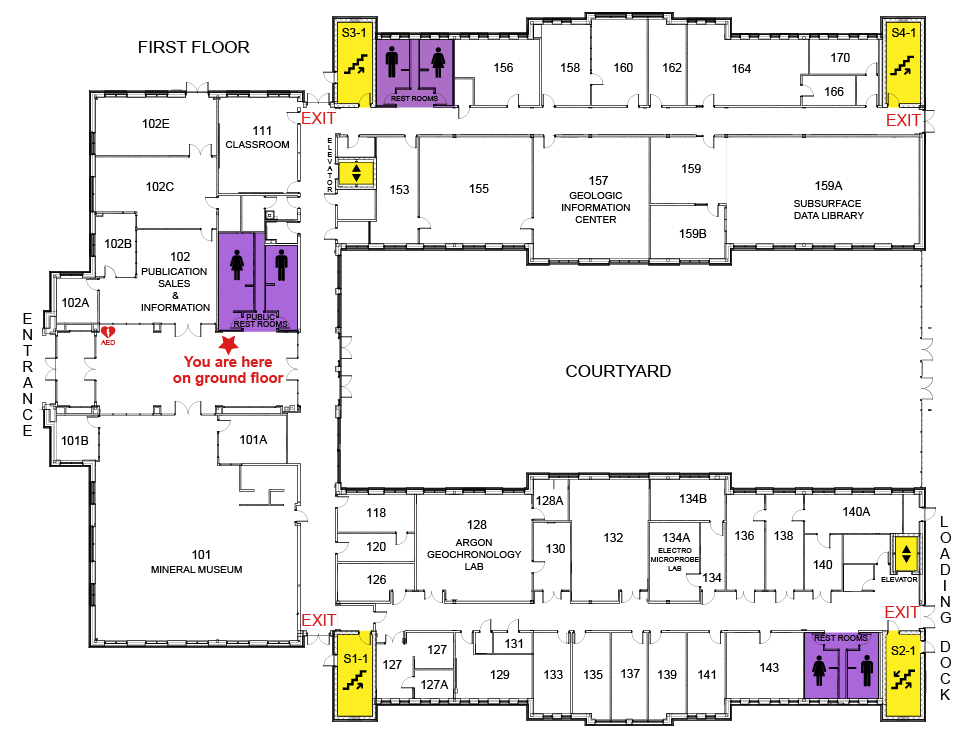 We have annotated basic floor-plans of our building and provided dimensions for our atrium in a PDF document.
Atrium Photographs
Click each image to view a larger version.