Public Art Prospectus
NOTE: Deadline Past for commissioned work proposals
The New Mexico Bureau of Geology & Mineral Resources moved into a new LEED certified building in 2015. One percent of our building's construction cost was set aside for the Art in Public Places program. We are seeking to commission a large art installation in our atrium. We have $120,000 available for this atrium project. Prospective artists, or artist teams, should view the prospectus for the atrium project. To give potential artists with a feel for the space, we've provided plans of our building and pictures of our atrium below.
We wish to purchase smaller non-commissioned pieces of artwork for display throughout our building, and have a budget of $60,000 to acquire those works. Artists with smaller works should register their work with the program , which is required before we can consider purchasing any smaller works for display in our space.
For both the atrium project and the smaller works, we are particularly interested in pieces that emphasize the geology, culture, and landscapes in New Mexico. Artists might also want to browse this website and view our video about who we are and what we do. All are encouraged to visit our mineral museum and bookstore, and to see our building in person.
Floor Plans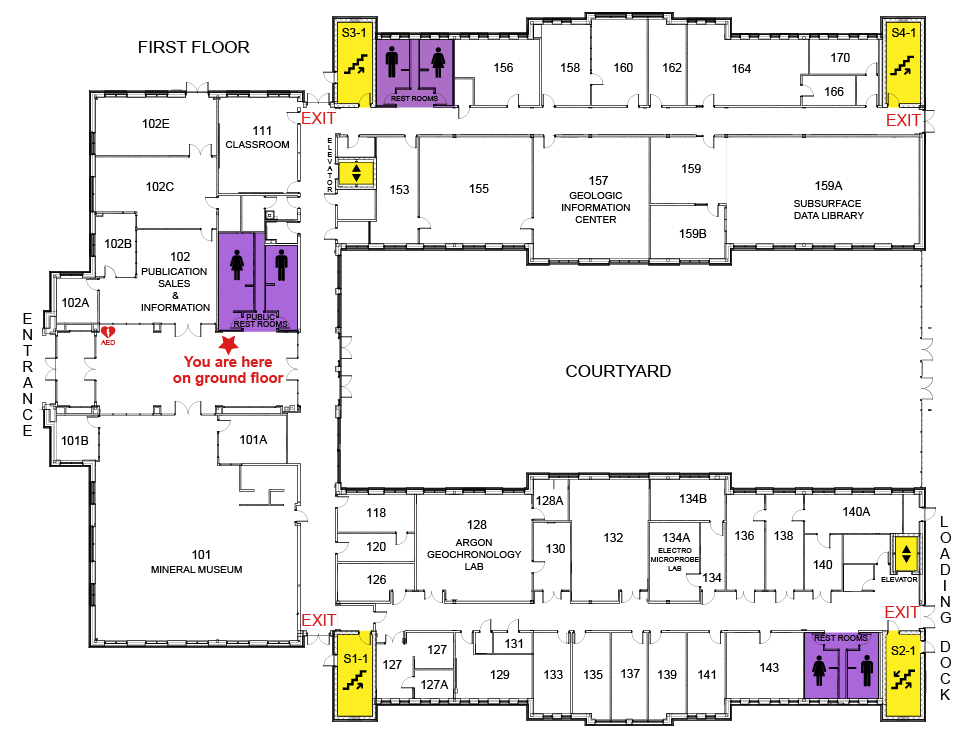 We have annotated basic floor-plans of our building and provided dimensions for our atrium in a PDF document.
Photosphere
Note that the mineral display cases in our atrium are not permanent and could be moved (or removed) to accommodate an art installation.
Click and drag to change the view, use the mouse-wheel or pinch to pan & zoom.
Atrium Photographs
Click each image to view a larger version.