Mineral Museum
Teacher Information
The Mineral Museum has over 15,000 visitors a year, many visitors are part of school groups. To schedule a formal visit (with guide), please contact Cynthia Connolly at (575) 835-5624. You are welcome to visit on your own. We have prepared a Visitor's Tour for you to use. This guide includes much of the information presented to you on a formal tour.
For K-12 school teachers, we have prepared lesson plans that meet the NM Science Standards & Benchmarks. Please send feedback on the lesson plans to Cynthia Connolly, our Outreach Coordinator.
Minerals are a gateway to a love of science!
Classroom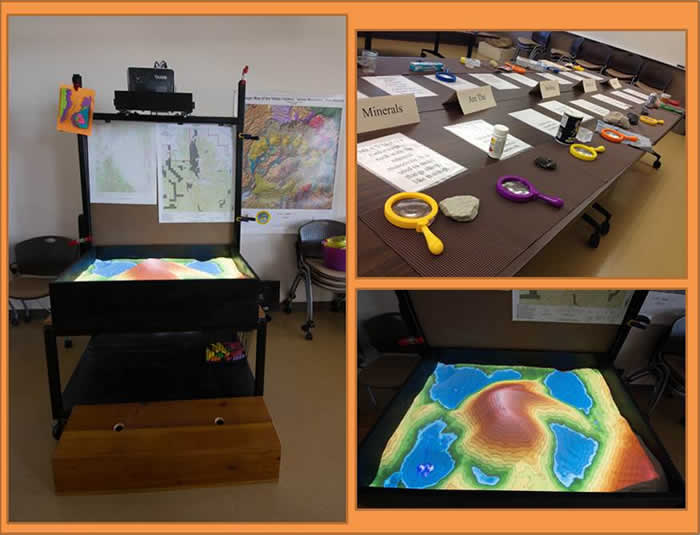 A classroom, located on the second floor of the museum, is used for outreach events and educational demonstrations. Students can learn about fossils, mineral products, rocks, and topographic maps using an interactive topographic sandbox.  Reservations to use the classroom must be made in advance. with Cynthia Connolly.