White Sands National Monument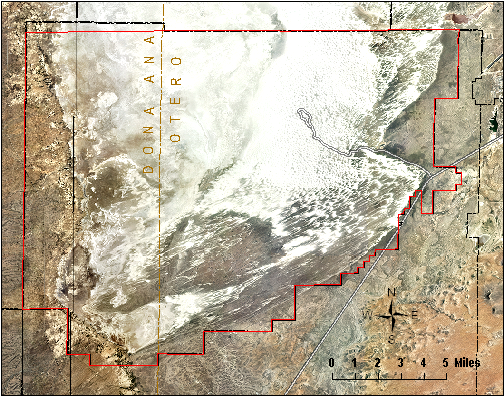 This hydrology study of the White Sands dunes was initiated in 2010 to evaluate sources of recharge to the shallow aquifer within the sand dunes and its interconnection with the deep, regional aquifer. Results will provide vital information to help preserve and manage this unique natural resource under the pressures of population growth and climate change. The initial phase of this project will be completed in June 2013, and a report will be available from our webpage. Additional hydrologic modeling will continue into 2014.
Funded by the National Park Service with assistance from the Bureau of Geology, the USGS and the National Cave and Karst Research Institute.
For more information, please contact:
Dr. Talon Newton, Hydrogeologist
AMP-Relevant Publications
Available for free download.
Open-file Report 559
2014, B. Talon Newton and Bruce Allen