New Mexico Mineral Symposium
Plan to attend the:
39thAnnual Symposium — November 10-11, 2018
Macey Center
New Mexico Institute of Mining & Technology
Socorro, New Mexico
The New Mexico Mineral Symposium provides a forum for both professionals and amateurs interested in mineralogy. The meeting allows all to share their cumulative knowledge of mineral occurrences and provides stimulus for mineralogical studies and new mineral discoveries. In addition, the informal atmosphere encourages intimate discussions among all interested in mineralogy and associated fields.
Registration
Pre-registration for next year is not yet available.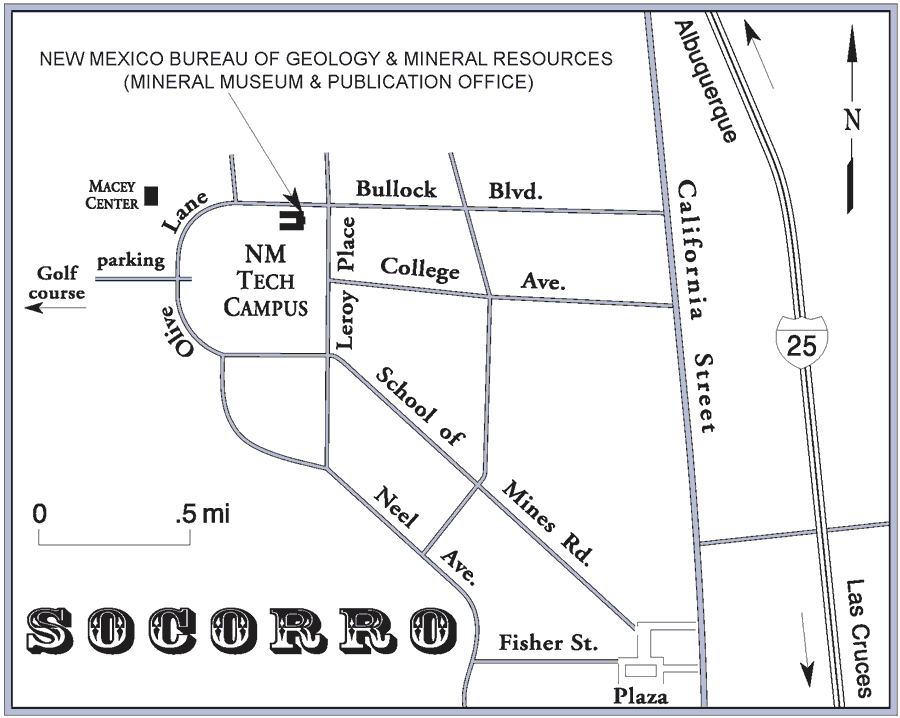 Fieldtrip Photos
We have posted photographs of some prior symposium fieldtrips. If you have photographs you would like to share, please contact the webmaster.