Dropstones in White Rock Canyon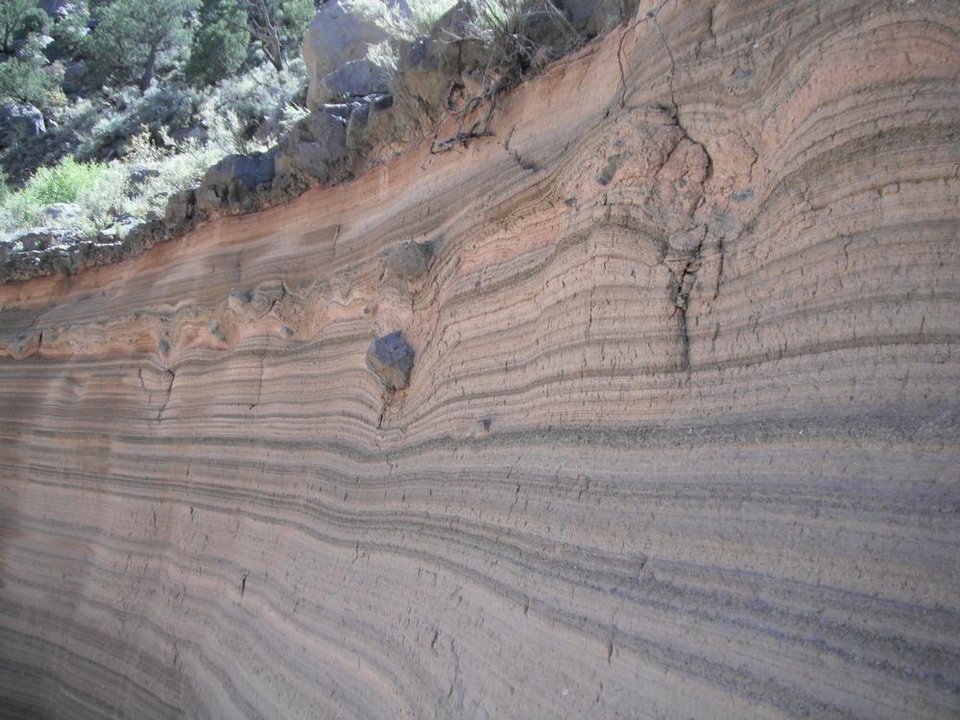 Image taken: 09/25/2010
by:
Adam Read
© 2010
Longitude: -106.153852
Latitude: 35.843959
(WGS 84 or NAD 83)
About this image
Phreatomagmatic deposits form when a volcanic eruption interacts with groundwater. This layered air-fall deposit also has numerous dropstones that have fallen into the accumulating deposit.
Location
Canyon on the south side of the Rio Grande opposite of the town of White Rock in White Rock Canyon.
Image posted: 12-17-2021