Archival Photographs
Historic Coal Mining Photographs, Gallup, NM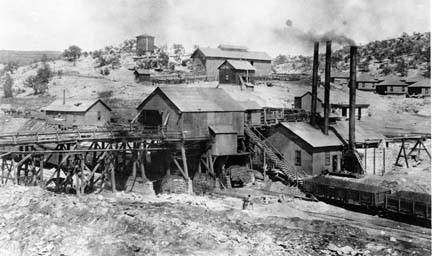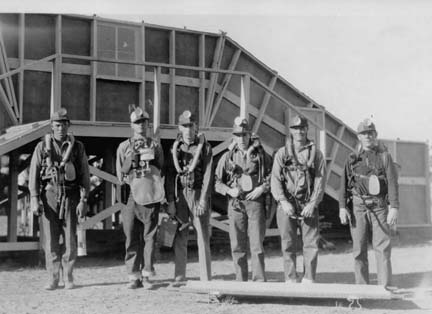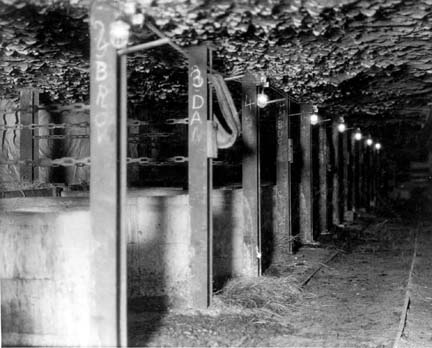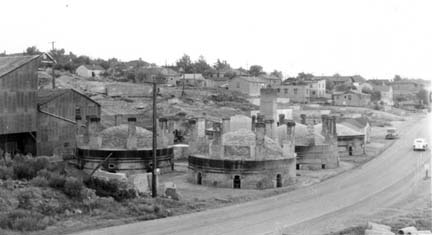 The New Mexico Bureau of Geology and Mineral Resources has a unique knowledge about the mining, geology, and mineral resources of New Mexico. We have more than 5000 historic mining and mine related photographs. These photographs have been scanned and cataloged in a database, and made accessible via our Photo and Document Archive portal.
In June 2009 Bureau of Geology was awarded $25,000 to compile all the underground mine information on the Gallup coal field and serve this data on our website. Underground coal mining in the Gallup coalfield of west-central New Mexico began in the early 1880's with the construction of the Atlantic Pacific Railroad and continued through to the late 1950's. Today many of these old underground mines are within the Gallup city limits and underlie areas where there has been surface development of housing tracts, schools, and shopping centers. Subsidence has been a problem in this area since the 1980s. Today, the city of Gallup, the McKinley County seat, has a thriving population of 20,000 people and serves as a trading area for more than six times that number.
If you have historical documents, photographs or mine maps and would like to contribute to our archives (or allow us to copy), please let us know.
For further information, contact:
Amy Trivitt-Kracke, Geological Archives Coordinator
Bob Eveleth, Senior Mining Engineer/Assistant Museum Curator