New Mexico Tech — Water Resources Education Program
The Water Resources Education Program is designed for teachers and K-12 students interested in the science of water.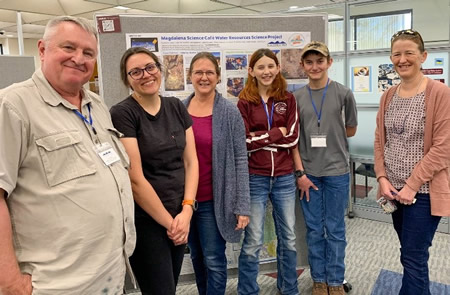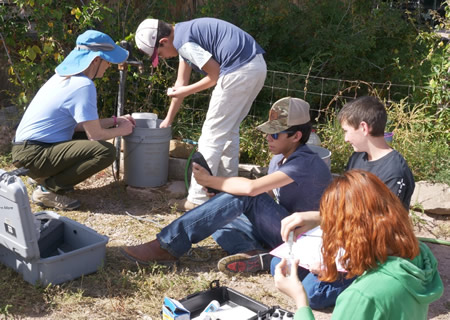 August 2023: Year 3 of the Water Resources Education Program (WREP) begins!
What do we do? Take middle and high school students into the field and laboratory to determine the quality of water in their communities. For more information, see the poster: "Magdalena Science Café Water Resources Science Project".
Why is this important?
As our climate changes, water resources will become more scarce. Training the next generation of water resource leaders is critical to the well being of our communities.
Communicating how water data is used can help students understand their role in future jobs, even if they aren't the ones generating the data.
Understanding how water data is generated can help them make decisions whether they work in the water industry, hold government office, or want to decide how water resources effect their home water usage or livelihoods that depend on water.
National Science Foundation Award 2054299 provided funding to establish the Water Resources Education Program (WREP) for middle school and high school students, especially of underrepresented groups in STEM. The main purpose of the award was for the purchase of a new instrument for the New Mexico Bureau of Geology and Mineral Resources Analytical Laboratory – an inductively coupled plasma optical emission spectrometer (ICP-OES). A broadening impact component was allowable under the grant.
For more information, contact:
Bonnie Frey
Geochemist / Analytical Laboratory Manager
New Mexico Bureau of Geology & Mineral Resources
New Mexico Institute of Mining & Technology
801 Leroy Place
Socorro NM 87801-4796
575-835-5160
(575) 835-6333 fax
Bonnie.Frey@nmt.edu
Gallery