About Lite Geology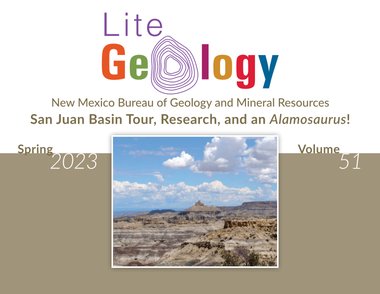 Lite Geology was started in the fall of 1992 as a publication intended for earth science teachers in New Mexico. It is written in a format that is less technical than most of our other publications. Included with the main articles are cartoons, puzzles, and other features designed to make learning fun. We also include information about teachers' resources, and upcoming geological and scientific events.
Lite Geology was originally a quarterly publication, but was published intermittently after 1996. In 2009 we began to regularly publish Lite Geology twice a year, in the Spring and in the Fall. New issues, in PDF format, will be posted on this site when they become available. Past issues were printed and distributed by mail but are now only available in PDF format. If you'd like, you can subscribe to receive an e-mail notice when a new issue becomes available.
We retain copyright to all of our publications. One printed copy of any materials from our website or our print and electronic publications may be made for individual use without our permission. However, teachers and students may make unlimited copies for educational use. Any other use of these materials requires permission.
Back Issues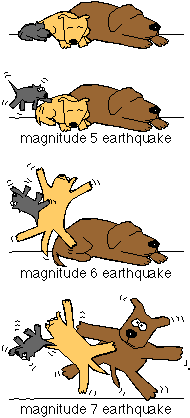 Back issues of Lite Geology are available as free downloads in PDF format.
Like geology cartoons? Check out these gems from past issues.
Other stuff for teachers
Teachers! Visit our teacher info page for information about resources, activities, and seminars.
If you're interested in earthquakes, take a look at our Tremor earthquake education website.
You can explore the geology of New Mexico with our virtual geology tour of New Mexico or read about it in one of our popular guidebooks.