Geologic Mapping Program
Open-File Geologic Map Series (OF-GM)

Geologic mapping of 7.5-minute quadrangles is being cooperatively funded by the USGS through the STATEMAP program and with matching funds from the New Mexico Bureau of Geology & Mineral Resources. Mapping for these projects, at a scale of 1:24,000 or larger, is completed in one or two years depending on complexity. Because priorities for projects are largely driven by societal needs, most of these maps have been within the Rio Grande watershed where detailed mapping most benefits our population centers. However, our program is now branching out to other important regions and watersheds of our state including the Carlsbad, Ruidoso, Alamogordo, Roswell, Silver City, and Farmington areas.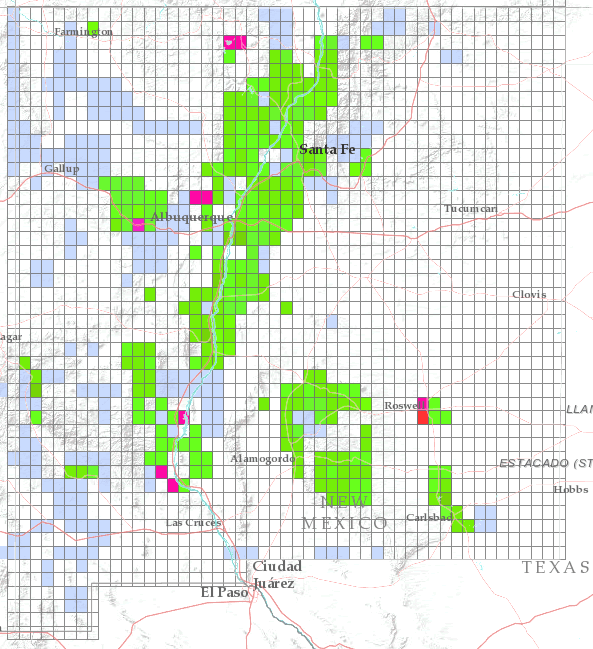 Notes:

These maps are open-filed as they become available, initially as PDF files of scans of the hand-drawn linework and later as full color maps and GIS products. Following cartographic production and editorial review, these maps may be published within our GM-series or be included in larger maps of regions of particular interest.
These maps are subject to frequent revisions and may be unavailable when being revised. Map Reference dates show the time of initial compilation; Map Revision dates, when given, indicate the most current version of the map; Last Modified dates for files may not, accurately reflect the time the map was last revised.
Please direct comments or requests regarding these maps to either the map authors or the Geologic Mapping Program Manager.