Spodumene Crystals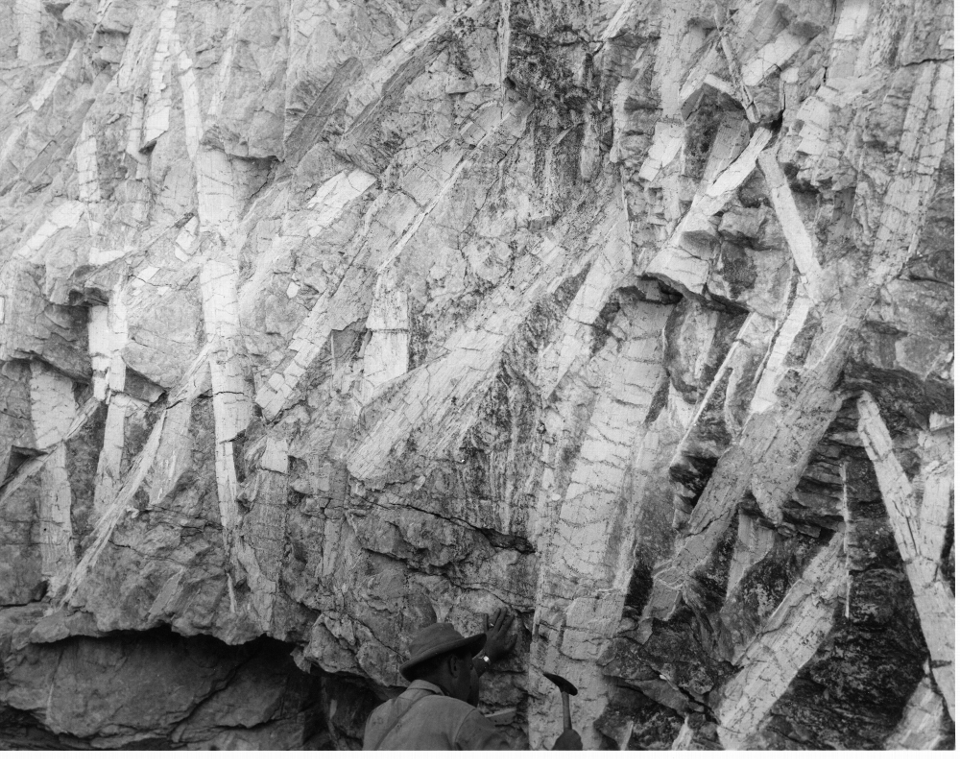 Image taken: circa 1950
by:
R. H. Jahns
© 1950 New Mexico Bureau of Geology and Mineral Resources, Historic Photograph Archives
Courtesy of Frances Jahns in memory of Dr. Richard H. Jahns
Longitude: -105.794461
Latitude: 36.192802
(WGS 84 or NAD 83)
About this image
The Harding Pegmatite Mine near Dixon, NM is owned by the University of New Mexico. Permission to visit and collect samples from the mine is required. The pegmatite contains a number of lithium bearing minerals including spodumene and lepidolite.
Image posted: 12-17-2021