Dropstones in White Rock Canyon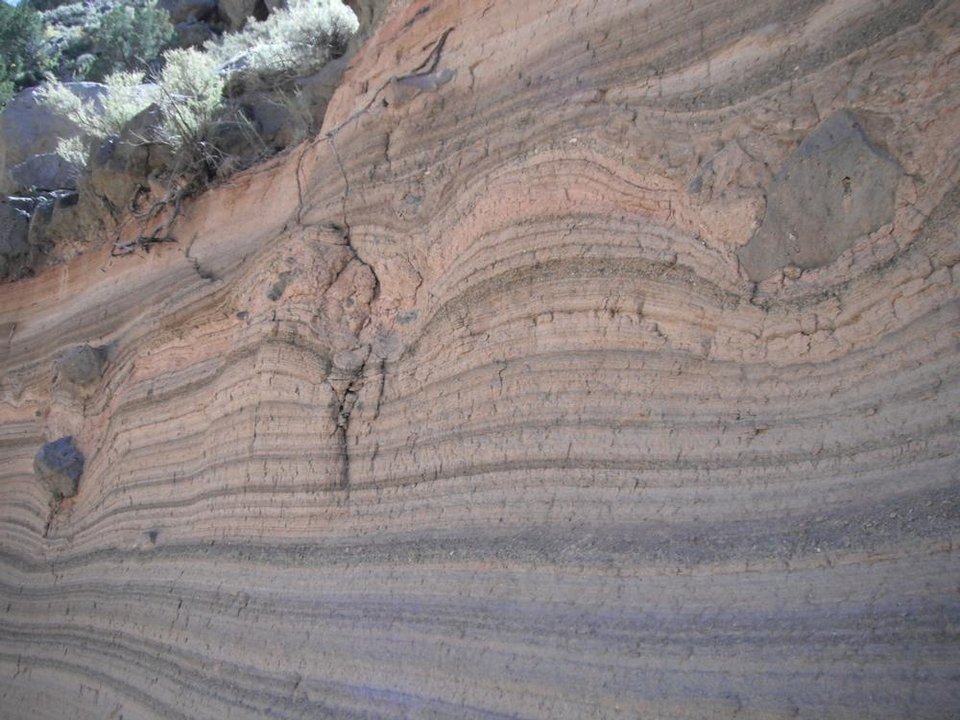 Image taken: 09/25/2010
by:
Adam Read
© 2010
Longitude: -106.175438
Latitude: 35.812504
(WGS 84 or NAD 83)
About this image
Phreatomagmatic deposits form when a volcanic eruption interacts with groundwater. This layered air-fall deposit also has numerous basalt dropstones that have fallen into and indented the accumulating deposit.
[See more information related to this image...]
Location
Canyon on the south side of the Rio Grande opposite of the town of White Rock in White Rock Canyon.
Image posted: 12-17-2021