Northern Sandia Mountains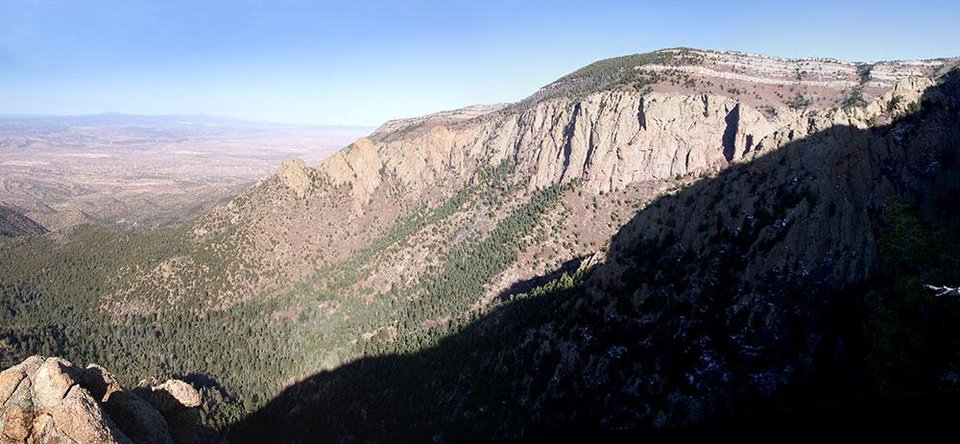 Image taken: 01/08/2006
by:
Adam Read
© 2006
Longitude: -106.463161
Latitude: 35.238348
(WGS 84 or NAD 83)
About this image
The 1420 million year old Sandia Granite is overlain by Pennsylvanian Sandia Formation (slope) and Madera Group limestone (white cliffs). There are also scattered esposures of Missippian rocks above the Great Unconformity. This is actually more precisely a nonconformity, or unconformity between crystalline rocks and stratified rocks, that represents more than one billion years of missing rock record at this location.
Location
This view was taken from the Knife Edge of the Shield, the largest cliff face in the range. The shadow shows the profile of the 45 degree Knife Edge.
Image posted: 12-17-2021