Turututu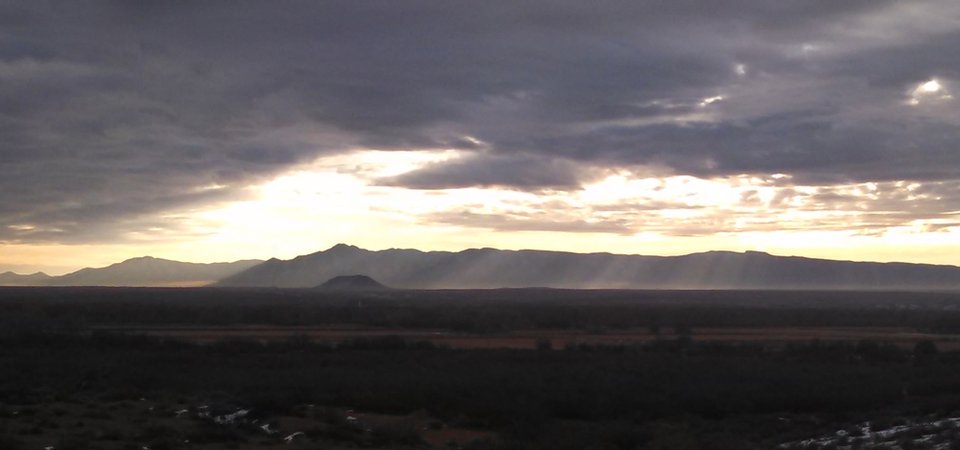 Image taken: 2015
by:
Adam Read
© 2015 Adam Read
Longitude: -106.685101
Latitude: 34.40951
(WGS 84 or NAD 83)
About this image
Turututu (a.k.a. Tutucapato or Black Butte) in the foreground is not a volcanic cone, but is rather an erosional remnant of a volcanic plateau that covered this part of the Southern Albuquerque Basin about 25-33 million years ago. The lava flows exposed here of were part of the La Jara Peak Basaltic Andesite that had an eruptive source near Riley, NM.
Location
Image taken from I-25 looking East with the Los Piños Mountains in the background. Turututu is just south of US-60.
Image posted: 12-17-2021