Fusulinid, Sandia Mountains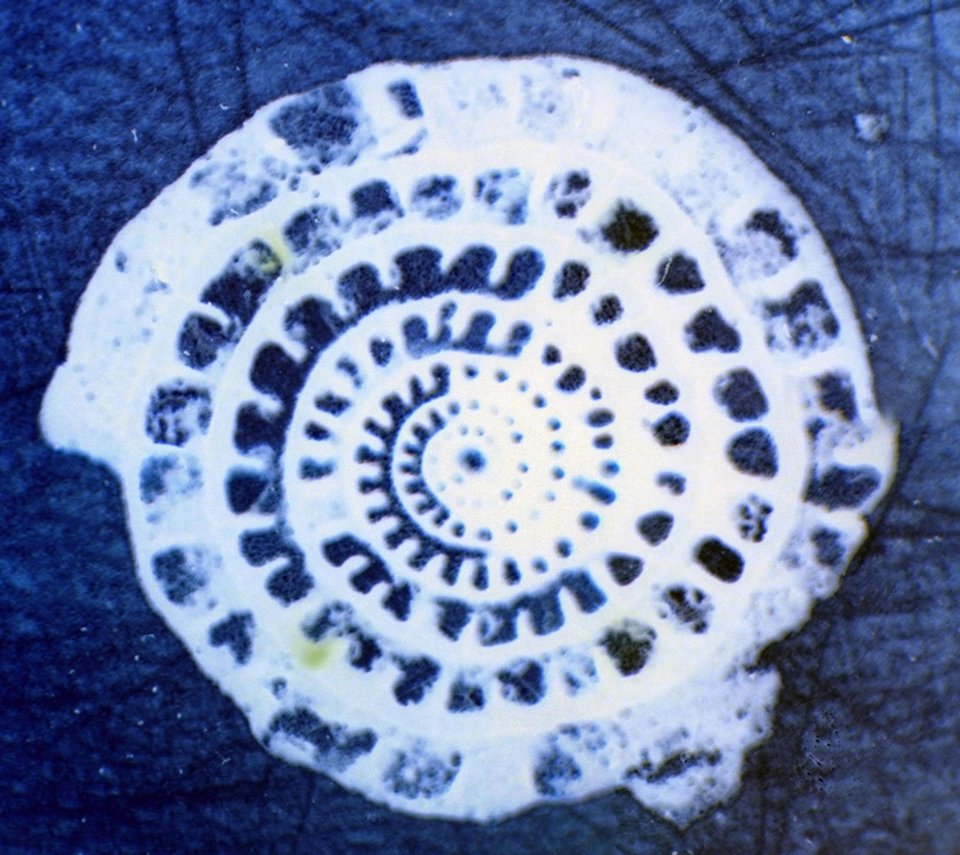 Image taken: 07/06/2015
by:
Bruce Allen
© 2015 New Mexico Bureau of Geology and Mineral Resources
Longitude: -106.433635
Latitude: 35.198099
(WGS 84 or NAD 83)
About this image
Saggital section of an Upper Paleozoic fusulinid from the Sandia Mountains near Albuquerque, NM. Fusilinids are marine microfossils of extinct single cell organisms that lived from Mississippian to Permian time. Because they had a world-wide distribution, and evolved rapidly, they can be used to correlate sedimentary rocks of similar ages.
Image posted: 12-17-2021