View along the Santa Fe Fault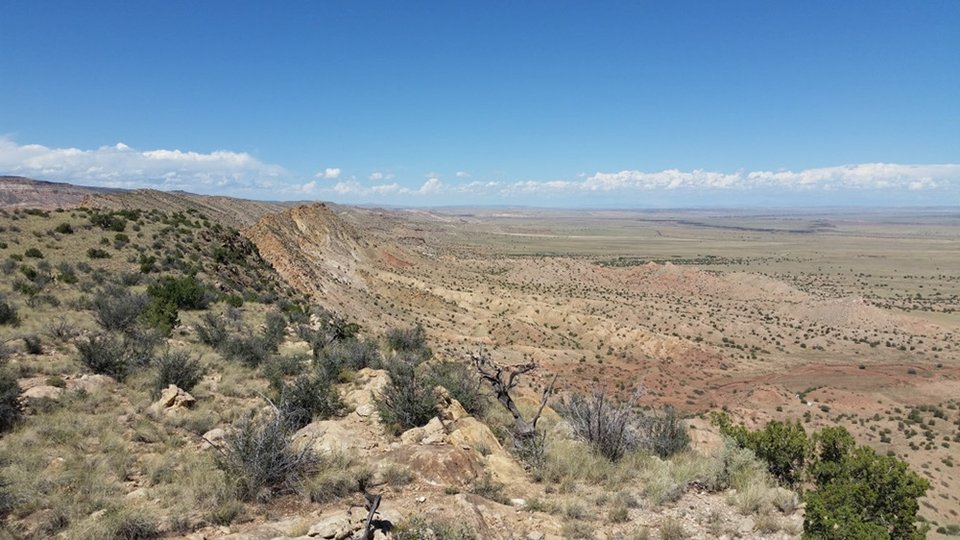 Image taken: 09/15/2016
by:
Adam Read
© 2016
Longitude: -107.085127
Latitude: 34.781586
(WGS 84 or NAD 83)
About this image
The margin of the Rio Grande Rift is structurally very complicated in this view to the North along the Santa Fe fault west of Los Lunas, NM. A monocline cored by the Laramide Comanche Fault is cut by the rift-bounding Santa Fe Fault. Fanning of Santa Fe Group sediments along the fault indicates that faulting continued as rift sediments accumulated.
This spot is described in more detail in the Day 2 Road Log of the guidebook for the 2016 NMGS Fall Field Conference to Belen Area.
Image posted: 12-17-2021