Drone imagery from Bureau scientist, Matt Zimmerer, selected as finalist for 2018 NSF Vizzies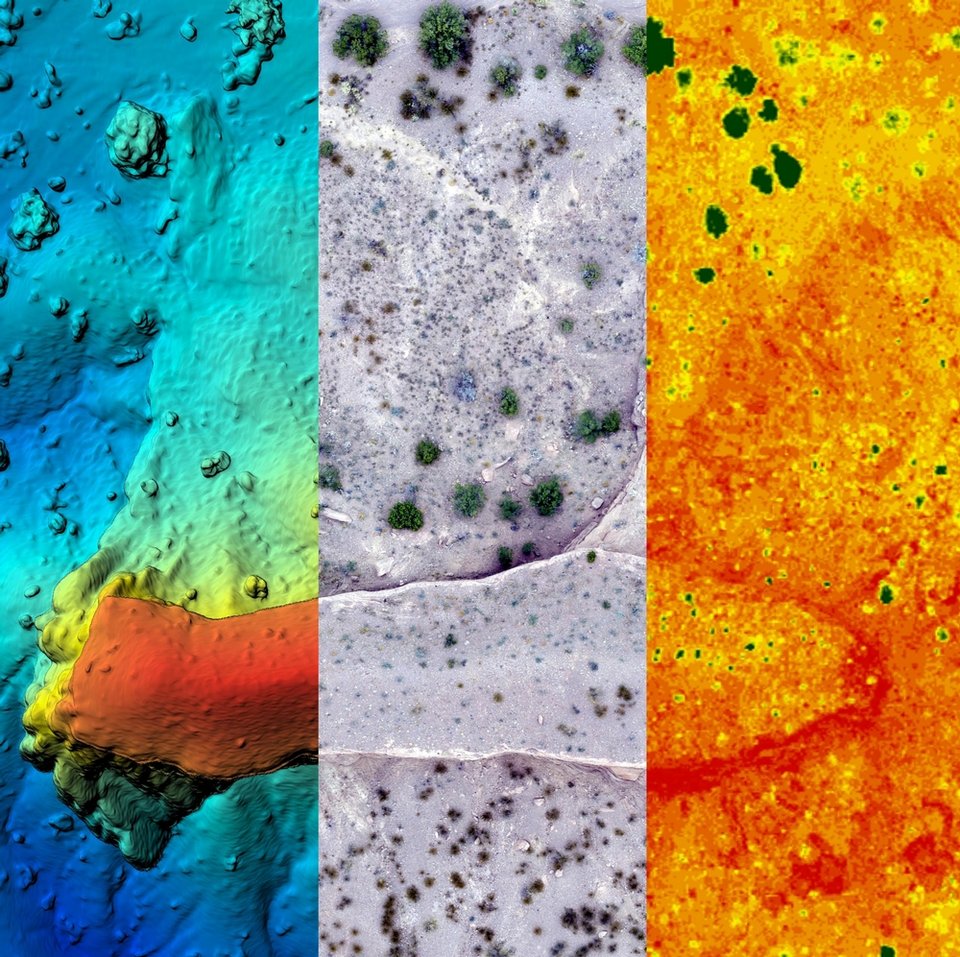 Image taken: 06/27/2018
by:
Matthew Zimmerer
© 2018 New Mexico Bureau of Geology and Mineral Resources
Longitude: -106.979936063
Latitude: 34.2414639205
(WGS 84 or NAD 83)
About this image
Drones are revolutionizing how geologists and scientists view the world. This map, which is three different maps stitched together, is of a small mesa in the New Mexican desert. The left panel shows topography (reds are highs and blues are lows). The middle panel is high-resolution aerial imagery. The right panel is a greenness map showing the location and health of the vegetation. Maps like these help geologists understand how the surface geology impacts the landscape and related features.
This image, created by bureau field geologist, Matt Zimmerer, was selected as a finalist for the National Science Foundation's 2018 Visualization Challenge, also known as The Vizzies. His entry "A Drone's View of Earth's Surface" showcases the different types of imagery that can be captured by drones.
Location
This image is of a mesa along the route to San Lorenzo Canyon near Socorro, NM that exposes a spectacular angular unconformity.
Image posted: 12-17-2021