Colorful Cretaceous sandstones in the Ojito Wilderness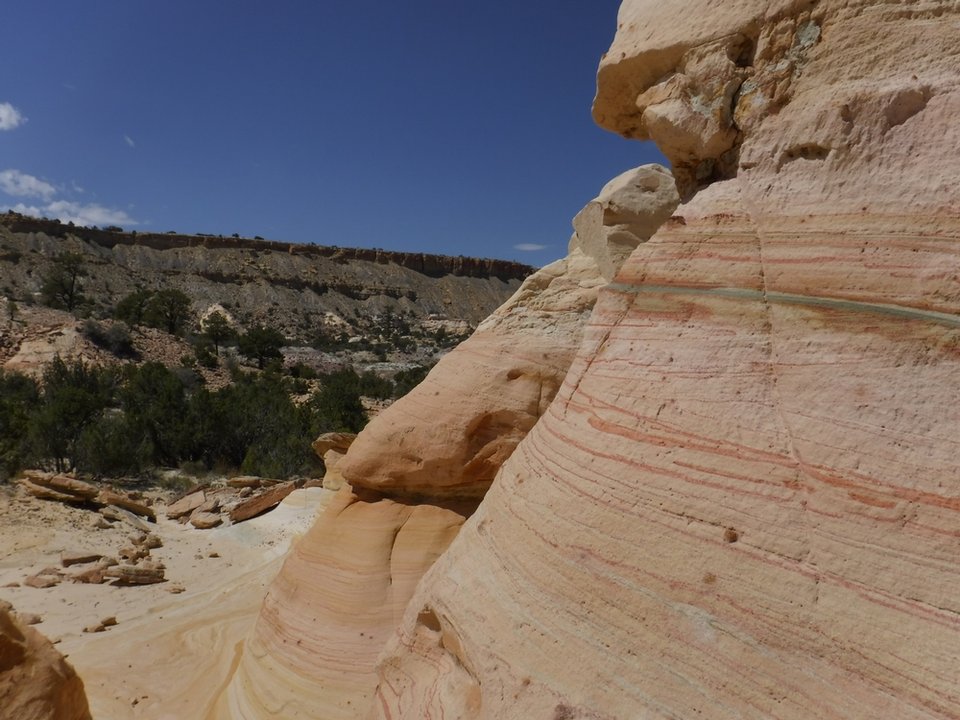 Image taken: 09/09/2018
by:
Adam Read
© 2018
Longitude: -106.922373176
Latitude: 35.4943727566
(WGS 84 or NAD 83)
About this image
There are several hoodoos and colorful erosion-sculpted outcrops formed in Cretatceous sandstones along the Hoodoo Trail in the Ojito Wilderness. See the BLM Ojito Wilderness website for more information.
Location
The trailhead for the Hoodoo Trail is 400 feet NE of a parking area off Cabezon Road.
Image posted: 12-17-2021