Highlining in Box Canyon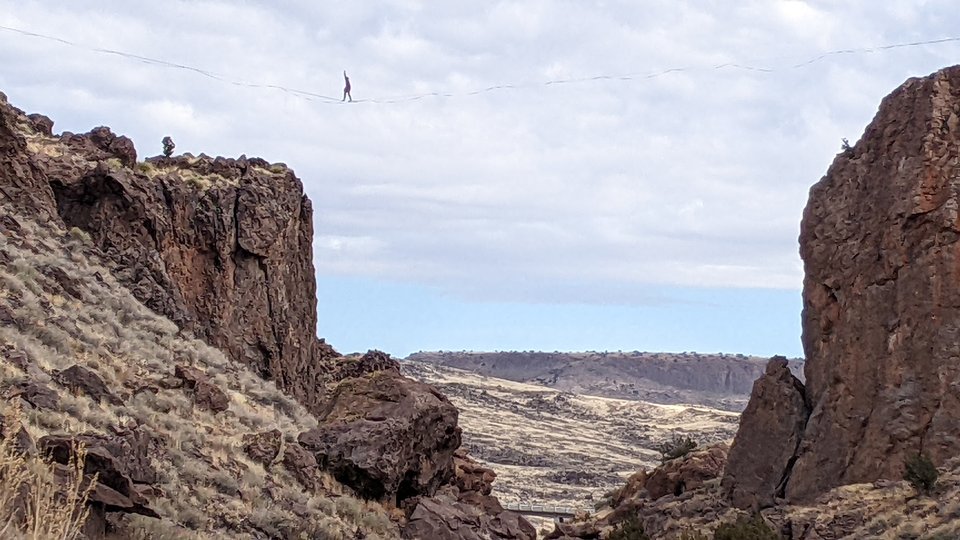 Image taken: 01/23/2022
by:
Adam Read
© 2022
Longitude: -106.989187002
Latitude: 34.0043390108
(WGS 84 or NAD 83)
About this image
Box Canyon, just west of Socorro, NM, is a popular spot for hiking, rock climbing, bouldering, and now highlining. The 640-acre Box Recreation Area is managed by the BLM.
The steep cliffs in the canyon are composed of andesite porphyry lavas of the Oligocene Luis Lopez formation, which filled the Socorro Caldera following the eruption of the Hells Mesa Tuff.
For more information, see:
Chamberlin, Richard M., 1999, Geologic map of the Socorro 7.5-minute quadrangle, Socorro County, New Mexico, New Mexico Bureau of Geology and Mineral Resources, Open-file Geologic Map, v. OF-GM 34, pp. 1:24,000.
Image posted: 02-10-2022