Folded Paleozoic limestones in the Little San Pascual Mountains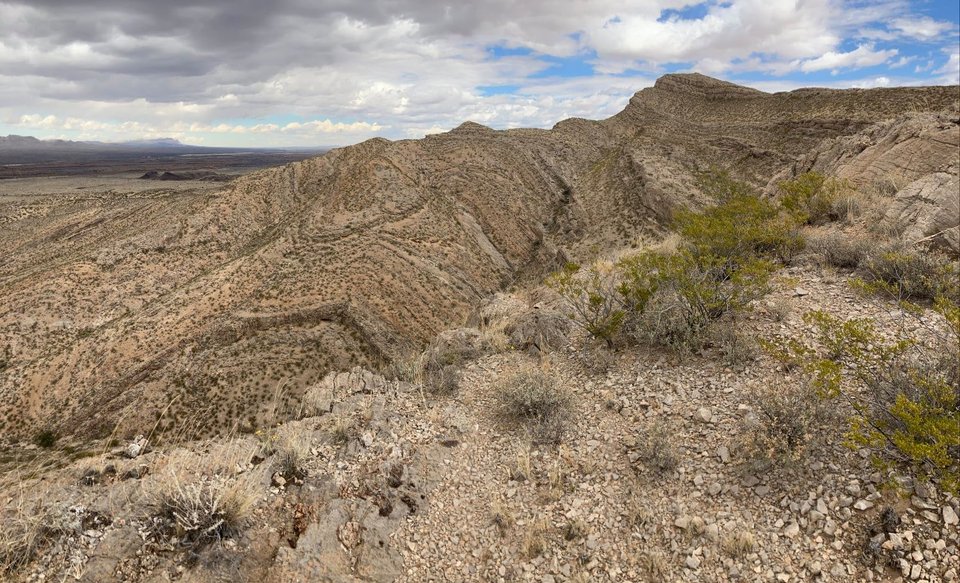 by:
Snir Attia
© 2021 New Mexico Bureau of Geology and Mineral Resources
Longitude: -106.861095428
Latitude: 33.7194852113
(WGS 84 or NAD 83)
About this image
View looking north at the mountain range-scale anticline of the Little San Pascual Mountains. The Rio Grande and Socorro Peak can be seen in the background on a striking fall afternoon. This small mountain range was uplifted during formation of the Rio Grande Rift, but the complexly folded limestones exposed here were deposited over 300 million years ago in the Pennsylvanian. The complex folding and more cryptic, associated faulting likely resulted from regional contraction during the Late Cretaceous Laramide Orogeny.
For more photographs of the Little San Pascual Mountains, see our "Postcard from the Field" about it.
Image posted: 02-15-2022