Hoodoos in the Bisti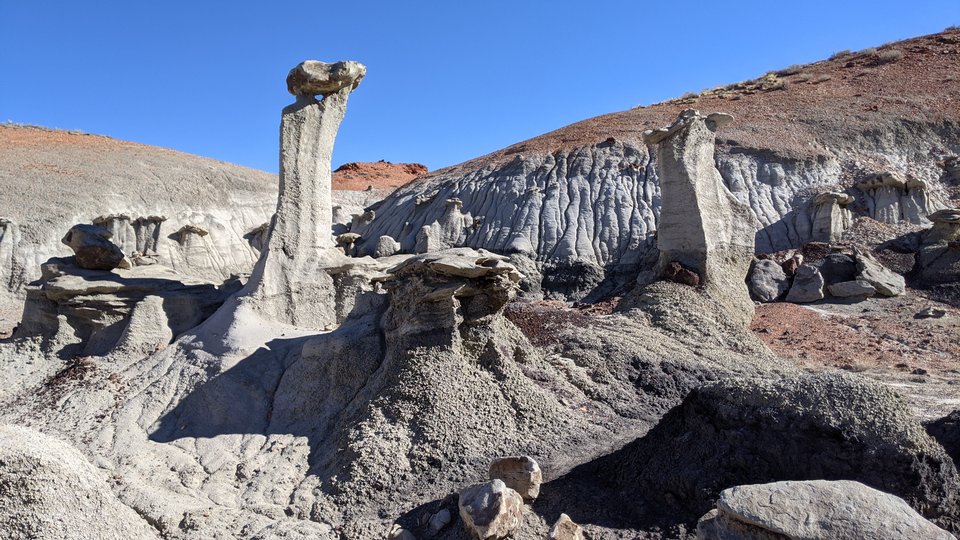 Image taken: 12/26/2020
by:
Adam Read
© 2020
Longitude: -108.250597222
Latitude: 36.2699638889
(WGS 84 or NAD 83)
About this image
The hoodoos that are characteristic of the Bisti Badlands are eroded from sandstones of the Kirtland Formation. The softer white sandstones that form the stalks are often capped with the harder, more resistant brown sandstones of the Bisti Member of the Kirtland Formation.
Camera Details
Google Pixel 3a Exposure: 4.44 mm (35mm equiv: 27mm) f/1.8 1/2610 sec ISO 60.
Image posted: 05-18-2022