Eastern San Juan Basin and Cabezon Peak, May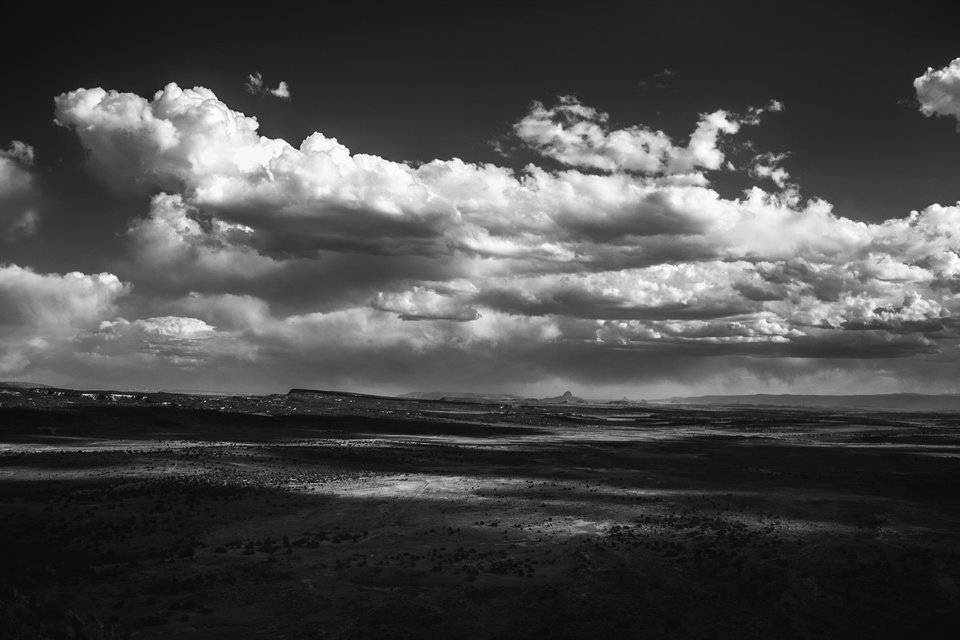 Image taken: 05/19/2021
by:
Jacob Thacker
© 2021
Longitude: -107.056102753
Latitude: 35.8862338193
(WGS 84 or NAD 83)
About this image
Early evening clouds and sun over tilted Late Cretaceous beds in eastern San Juan Basin, with Cabezon Peak off in the distance. Taken from Mesa Portales.
Camera Details
Canon EOS REBEL T3i EF-S18-55mm f/3.5-5.6 IS II Exposure: 18.0 mm f/4.0 1/1599 sec ISO 100.
Image posted: 06-03-2022