Tools of the Trade, Gallup area, June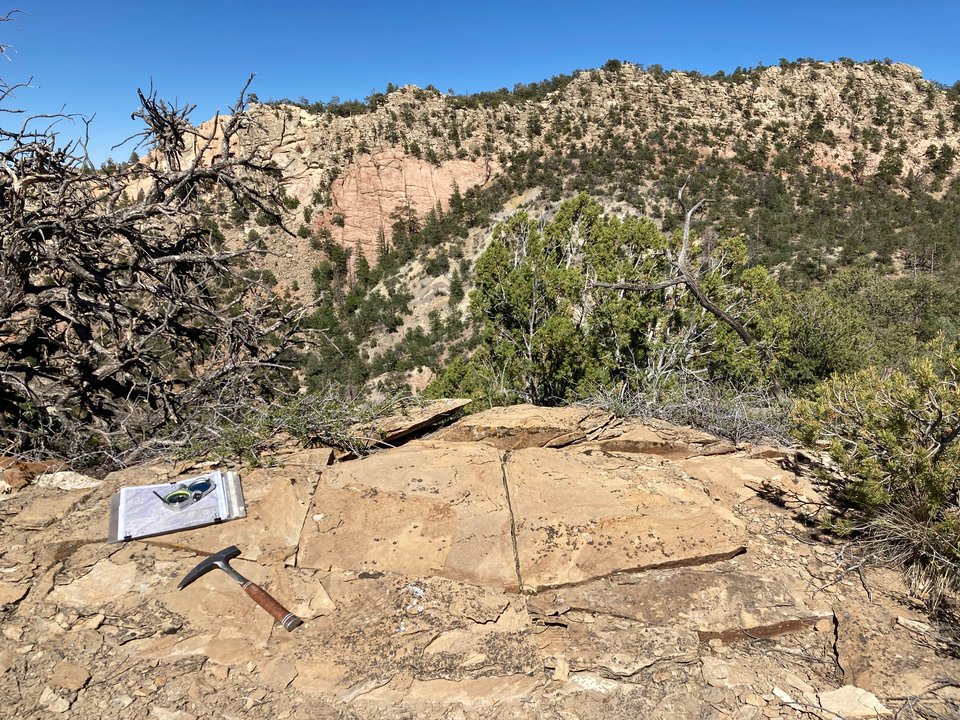 Image taken: 06/01/2022
by:
Jacob Thacker
© 2022
Longitude: -108.735809326
Latitude: 35.5246822836
(WGS 84 or NAD 83)
About this image
The iconic mapping tools (Brunton compass, geologic hammer, and mapboard) rest in front of a steeply dipping panel of Late Cretaceous sedimentary rocks at the Zuni Mountains front, southeast of Gallup, New Mexico.
Area accessed for permitted mapping with permission from a local resident.
Camera Details
Apple iPhone SE (2nd generation) iPhone SE (2nd generation) back camera 3.99mm f/1.8 Exposure: 3.99 mm (35mm equiv: 28mm) f/1.8 1/2666 sec ISO 20.
Image posted: 06-06-2022