Chimayo Summer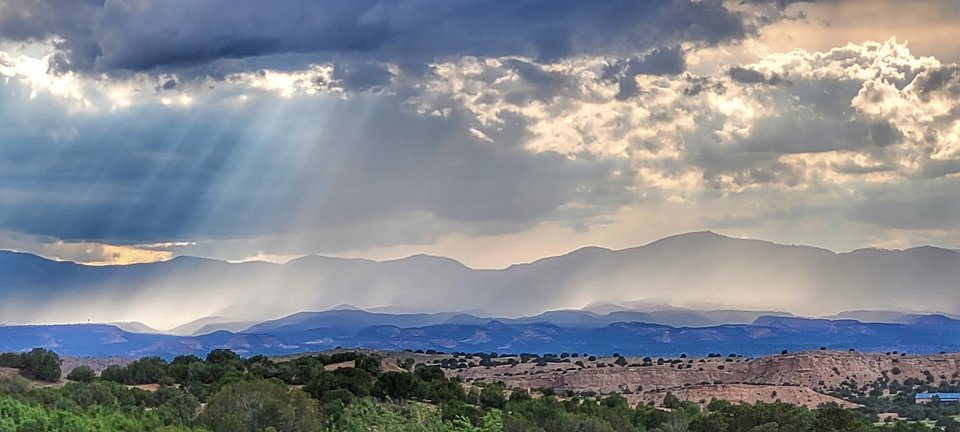 Image taken: 08/04/2022
by:
Richard Kelley
© 2022
Longitude: -105.953727745
Latitude: 35.9510311176
(WGS 84 or NAD 83)
About this image
Monsoon rains seen from the high road to Chimayo, looking west to the Jemez mountains. In the near distance, are bluffs of sand and gravel deposits of the Santa Fe group that fill the Española Basin of the Rio Grande rift.
Camera Details
samsung SM-G781U1 Exposure: 7.12 mm (35mm equiv: 76mm) f/2.4 1.0 sec ISO 25.
Image posted: 05-20-2023