Cabezon Peak from the east side of the San Ysidro anticline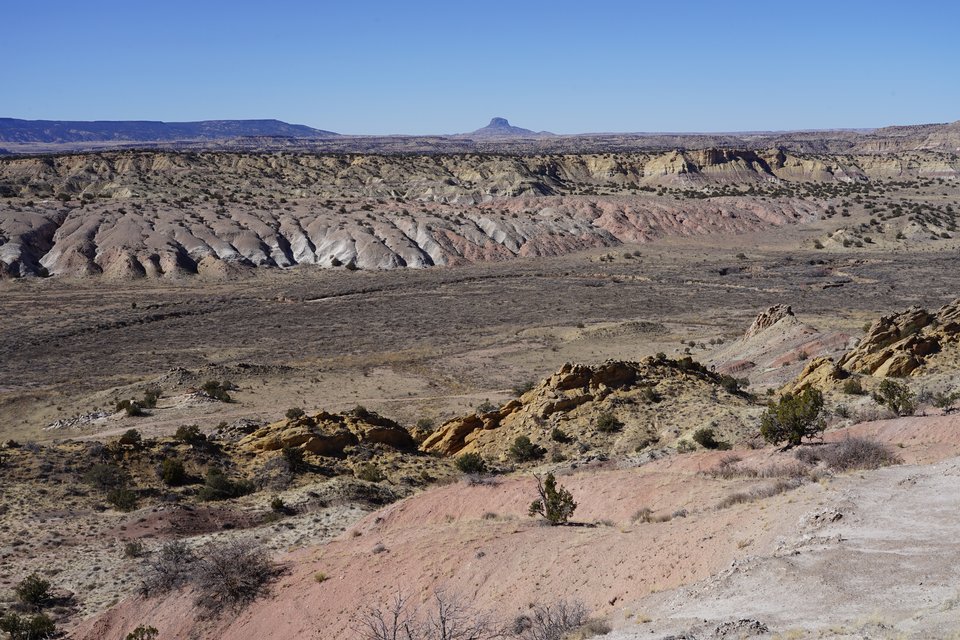 Image taken: 02/05/2023
by:
Adam Read
© 2023
Longitude: -106.848966479
Latitude: 35.5119349867
(WGS 84 or NAD 83)
About this image
Cabezon Peak is located about 75 miles northwest of Albuquerque, and is a prominent landmark. This view is from the west flank of the San Ysidro anticline, which exposes Jurassic and Cretaceous rocks. This area is frequently used by geology field camps because of the excellent exposure and interesting structure.
Camera Details
SONY ILCE-7M2 FE 24-105mm F4 G OSS Exposure: 41.0 mm (35mm equiv: 41mm) f/16.0 1/125 sec ISO 100.
Image posted: 05-30-2023