GM-17 — Reconnaissance Geologic Map of Southern Animas Mountains
By Robert A. Zeller, Jr., 1962, scale 1:62,500.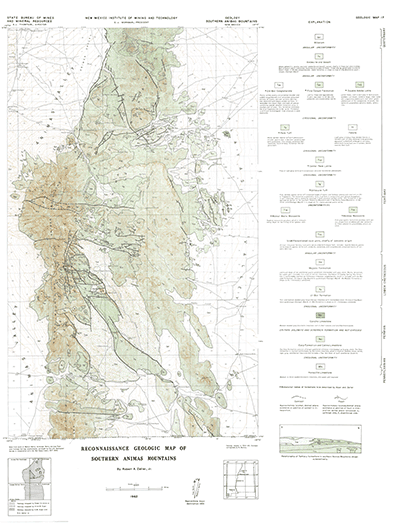 This map covers about half of the bootheel region of New Mexico to the border with Mexico. The mapped area includes portions of the Animas Peak, Wallnut Wells, Cienega Springs, and Antelope Wells 15-minute quadrangles.

Also available as a free download.