GM-44 — Geology of West Half Corralitos Ranch Quadrangle, New Mexico
By Russell E. Clemons, 1977, 2 sheets, scale 1:24,000.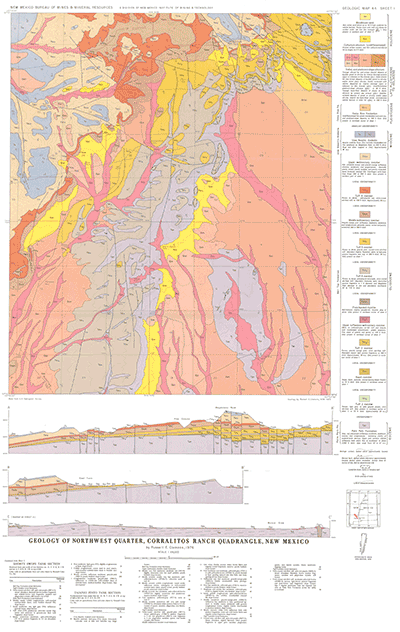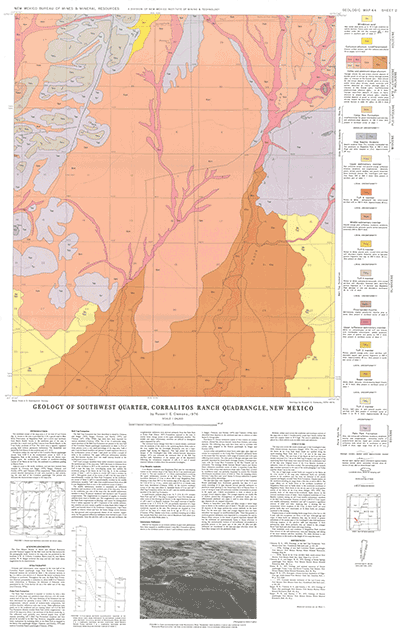 These two sheets are part of a continuing program of geologic investigations of the Rio Grande trough and adjacent uplifts between Hatch and Las Cruces. They were preceeded by two adjacent map sheets published as GM-36.
Note: The latitude coordinates on the south end of Sheet 1 are incorrect, they should read 32°22'30".

Also available as a free download.