Dr. Nels Iverson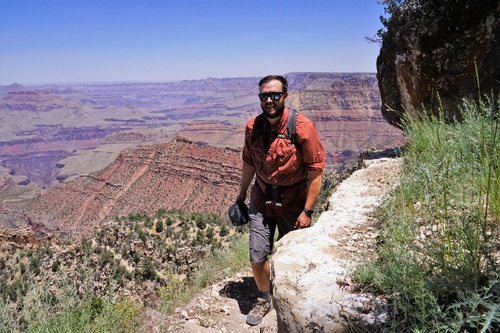 Post-Doctoral Researcher
New Mexico Bureau of Geology & Mineral Resources
New Mexico Institute of Mining & Technology
801 Leroy Place
Socorro NM 87801-4796
575-835-5319
(575) 835-6333 fax
Education
Publications
(See Curriculum Vitae for more details)
Dunbar, N.W., Iverson, N.A., Van Eaton, E., Sigl, M. McConnell, J., Alloway,. B, Wilson, C. 2017. New Zealand super-eruption provides time marker for Last Glacial Maximum in Antarctica. Scientific Reports, 7(1):12238. doi: 10.1038/s41598-017-11758-0
Iverson, N. A., Lieb-Lappen, R., Dunbar, N. W., Obbard, R., Kim, E., & Golden, E. 2017. The first physical evidence of subglacial volcanism under the West Antarctic Ice Sheet. Scientific Reports, 7, 11457. http://doi.org/10.1038/s41598-017-11515-3
Iverson, N.A., Kalteyer, D., Dunbar, N.W., Kurbatov, A. and Yates, M., 2017a. Advancements and best practices for analysis and correlation of tephra and cryptotephra in ice. Quaternary Geochronology, 40: 45-55
Iverson, N.A., Kyle, P.R., Dunbar, N.W., McIntosh, W.C., Pearce, N.J.G., 2014. Eruptive history and magmatic stability of Erebus volcano, Antarctica: Insights from englacial tephra. Geochemistry Geophysics Geosystems 15, 4180-4202.