Stacy Timmons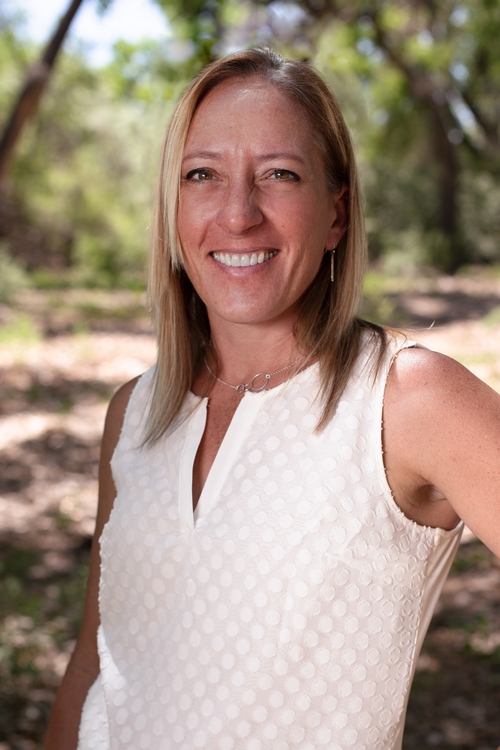 Associate Director, Hydrogeology
New Mexico Bureau of Geology & Mineral Resources
New Mexico Institute of Mining & Technology
801 Leroy Place
Socorro NM 87801-4796
575-835-6951
(575) 835-6333 fax
Working on hydrogeology of New Mexico since 2004, with over 5 years managing the Aquifer Mapping Program, Stacy has enjoyed working all around the southwest and New Mexico. Developing regional scale hydrogeology projects to address important societal questions or issues has been the emphasis of Stacy's work at the Bureau. However, she really enjoys the process of helping people understand their water resources, especially groundwater. Stacy began serving as an Associate Director for Hydrogeology Programs at the Bureau in 2019, and has added the responsibility of leading the implementation of the NM Water Data Act.
(See Curriculum Vitae)
Education
Oregon State University, Corvallis, OR: Master of Science, Geology, May, 2002.
University of Cincinnati, Cincinnati, OH: Bachelor of Science, Geology, June, 1999.
Professional Experience
New Mexico Bureau of Geology and Mineral Resources – 2019 to present. Associate Director, Hydrogeology Programs
New Mexico Bureau of Geology and Mineral Resources – 2014 to 2019. Aquifer Mapping Program Manager/Hydrogeologist
New Mexico Bureau of Geology and Mineral Resources – 2013 to 2014. Interim Program Manager, Aquifer Mapping Program.
New Mexico Bureau of Geology and Mineral Resources – 2004 to 2013. Senior Geologic Research Associate & Assistant Program Manager of Aquifer Mapping.
Glorieta Geoscience, Inc., Santa Fe, NM: Geologist - 2003 - 2004.
SWCA, Environmental Consultants, Albuquerque, NM: Environmental Consultant - 2003.
University of New Mexico, Albuquerque, NM: Research Assistant – 2002 to 2003.
Grand Canyon National Park, Grand Canyon, AZ: Park Ranger, Interpretation – 2000 and 2001.
Research Interests
Large-scale and long-term hydrogeologic studies of groundwater with regard to geologic influences on recharge, groundwater movement, and occurrence.
Building groundwater level monitoring networks to include manual measurements and data loggers to provide long term trends and baseline water level information.
Water chemistry and environmental tracers, including stable isotopes of oxygen and hydrogen, carbon-14, tritium, and chlorofluorocarbons, applied toward understanding groundwater interaction with geologic materials, flowpaths, and groundwater flow rates.
Development of conceptual hydrogeologic models to aid in water management needs
Current Projects
Building the NM Water Data Initiative to integrate state's critical data and information on water quantity, quality and use
Service to NM Water Quality Control Commission and Interstate Stream Commission (2019-present)
Development of 3D digital maps of NM aquifers
Rural groundwater level monitoring network development with real time water level data provision
Hydrogeologic studies including Animas River aquifer, San Agustin Plains-Alamosa Creek, Village of Magdalena, Taos County, La Cienega, Tularosa Basin, Sacramento Mountains, and Truth or Consequences.
Education and outreach efforts with Rockin' NM teacher training, Lite Geology, and the New Mexico Geological Society.