Laila Sturgis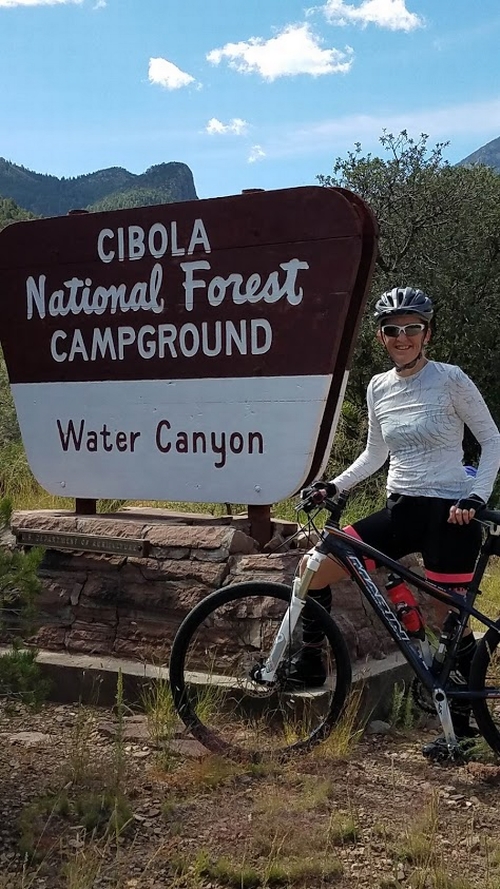 Aquifer Mapping Program Manager
New Mexico Bureau of Geology & Mineral Resources
New Mexico Institute of Mining & Technology
801 Leroy Place
Socorro NM 87801-4796
575-835-5327
(575) 835-6333 fax
Ms. Sturgis is currently the Aquifer Mapping Program Manager for the New Mexico Bureau of Geology and Mineral Resources, a division of New Mexico Tech. The Aquifer Mapping Program works collaboratively with homeowners, private industry, municipalities, and government agencies to monitor the groundwater across New Mexico. One ground-breaking project is the development of three-dimensional aquifer maps in ArcGIS, and the release of these map packages to planners and consultants to increase knowledge in the region. Ms. Sturgis assists in the coordination of this research team, and in the securing and managing of grants to fund these activities.
From 2003-2019 Ms. Sturgis worked in water resource management and consulting in a variety of roles ranging from field technician to project manager. From 2013 to 2019 she served as the Project Manager on multiple projects to upgrade the Alamo Navajo Chapter drinking water and wastewater systems as well as promoting planning efforts within that community.
(See Curriculum Vitae)
Education
New Mexico Institute of Mining and Technology, Socorro, NM: Master of Science, Hydrology, 2003
New Mexico Institute of Mining and Technology, Socorro, NM: Bachelor of Science, Geology with Environmental Geology Option, 2000
Experience
New Mexico Bureau of Geology and Mineral Resources - Sept. 2019 to present. Aquifer Mapping Program Manager/Hydrogeologist
Wood Environment and Infrastructure (formerly Amec) - 2013-2019. Senior I Hydrogeologist
InterAct PMTI - 2012-2013. Regulatory Specialist
Amec Environment and Infrastructure (formerly Hydrosphere)- 2010-2012. Staff Hydrogeologist
Hydrosphere - 2003-2009. Staff Hydrogeologist
New Mexico Institute of Mining and Technology - 1998-2003. Soils Lab Assistant and Graduate Research Assistant
United States Geological Survey - 1996-1997. Field Technician
Skills
Water Resource Management
Regional Water Planning
Project Management
Meeting Facilitation
Water Rights Development, Transfer and Litigation
Regulatory Permitting
Projects
Check out our 3D aquifer mapping work on our webpage here. You can download the GIS files for the geologic and hydrologic surfaces of our completed models.
Be sure to also check out our Healy Collaborative Groundwater Monitoring Network. We are always looking for well owners that would like to be part of the program. You can learn more about that project here.
I am also working on a collaboration between Navajo Tech and New Mexico Tech to install filtration units at locations across the Navajo Nation and support the development of the next generation of water engineers. You can learn about how to be involved at our NMT website or the NTU website.
Publications
(See Curriculum Vitae for more details)
Timmons, Stacy; Sturgis, Laila, [eds.], 2022, Hydrogeology and water resources of the Salt Basin, New Mexico and Texas, New Mexico Bureau of Geology Mineral Resources Open File Report 618, 144 pages
Cikoski, Colin; Fichera, Marissa; Mamer, Ethan; Sturgis, Laila, 2020, A Three-Dimensional Hydrogeologic Model from the Pecos Slope to the Southern High Plains, Southeastern New Mexico, New Mexico Bureau of Geology Mineral Resources, Open-file Report, v. 0614