Brian Wheeler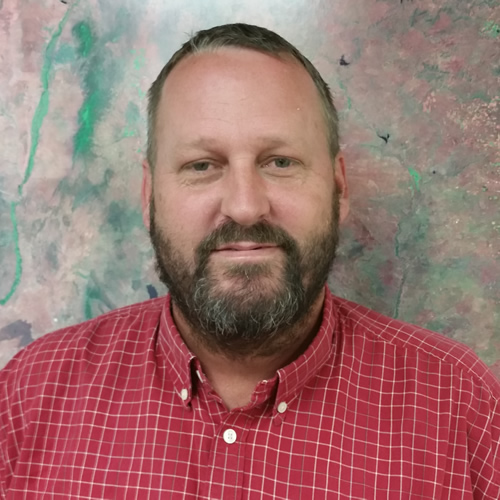 Manager, Fleet and General Services
New Mexico Bureau of Geology & Mineral Resources
New Mexico Institute of Mining & Technology
801 Leroy Place
Socorro NM 87801-4796
575-835-5684
(575) 835-6333 fax
I am responsible for maintaining the automotive fleet for the New Mexico Bureau of Geology. I maintain vehicle logs and work with the Administrative Services Coordinator on a daily basis to scheduling vehicles and to compile monthly vehicle reports. I assist staff members who need vehicle assistance in the field. I also help the geological staff with transporting core or sample donations from various places. I work with the lead maintenance carpenter in the bureau to schedule and complete general service requests.
And I try to make everyone put a smile on their face. It makes them have a better day.
I worked for NAPA Auto Parts in Socorro from 2001-2013. Then I started working at New Mexico Tech at the Facilities Management department from 2013-2015 at which time I transferred into my current position.