Image of the Day — Knife-edge Fault in the Sandia Mountains
Posted: Thursday, November 24, 2022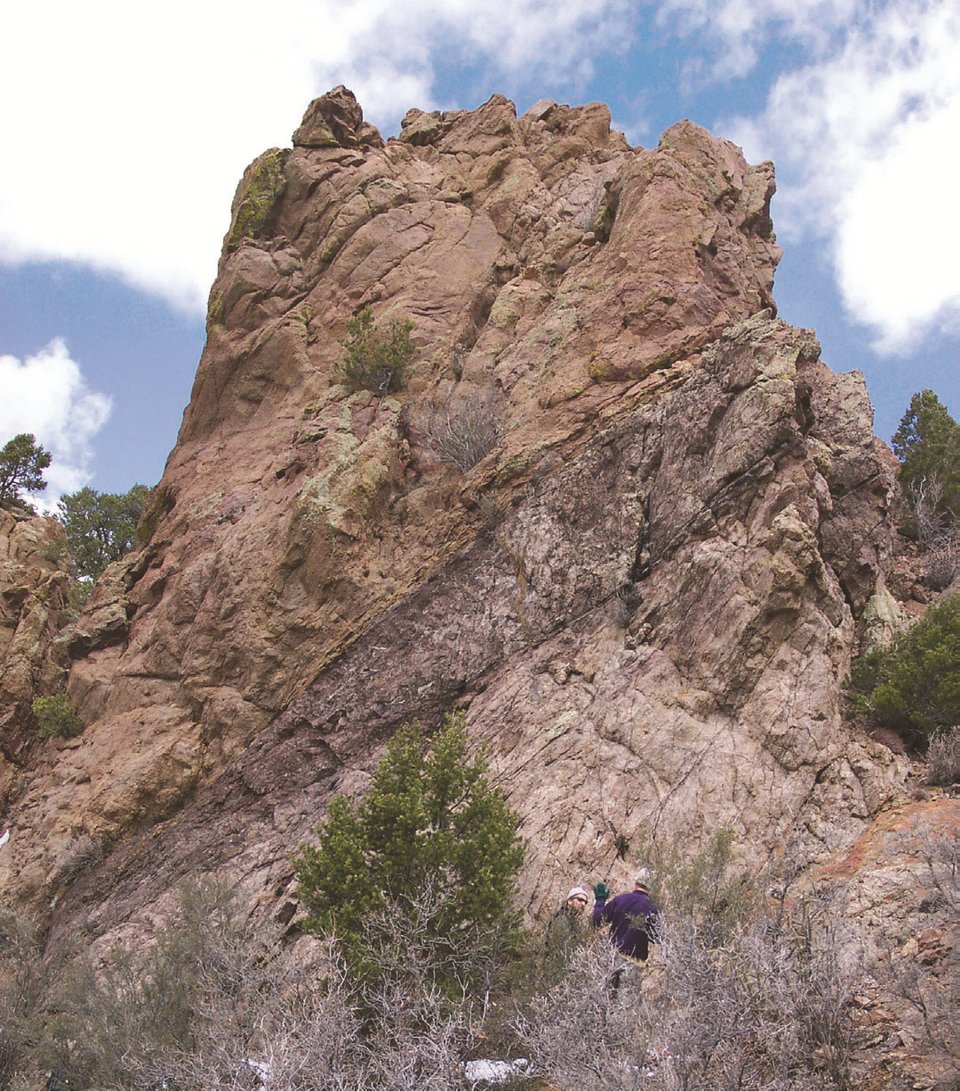 Image taken: 09/27/2021
by:
Adam Read
© 1998
Longitude: -106.465630531
Latitude: 35.2403967223
(WGS 84 or NAD 83)
About this image
This outcrop is a great exposure of the Knife-edge fault, which is one of the large faults bounding the western edge of the Sandia Mountains. It dips about 25 degrees to the west and projects to the faceted spurs at the mouth of Lower La Cueva canyon. The fault is entirely within the Sandia Granite and has a core of very dark ultracataclastite that is about a meter thick. A highly fractured damage zone surrounds the fault core. Some of the core may also contain pseudotachylite.
This fault is shown on:
Geology of the Sandia Crest quadrangle, Bernalillo and Sandoval counties, New Mexico
Adam S. Read, Karl E. Karlstrom, Sean Connell, Eric Kirby, Charles A. Ferguson, Bradley Ilg, Glenn R. Osburn, Dirk Van Hart, and Frank J. Pazzaglia
1995, 1:24,000
Location
This outcrop can be reached via the Piedra Lisa Trail. Ascend the trail to the ridge, walk up the ridge to the last knob before the Knife-edge, and descend a steep gully on the south side of the ridge.
Image posted: 12-17-2021