Starry Night - by Abo Formation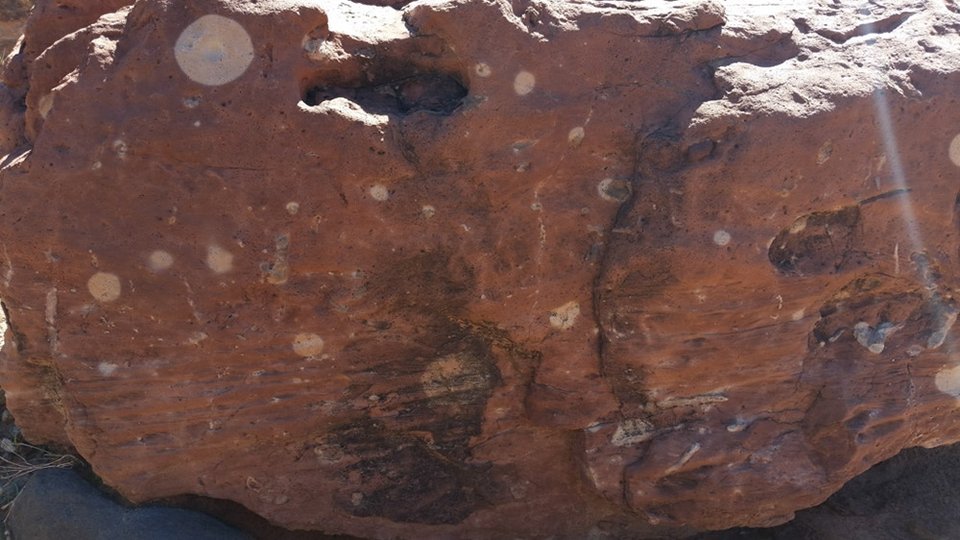 Image taken: 09/15/2016
by:
Adam Read
© 2016
Longitude: -107.088646
Latitude: 34.77094
(WGS 84 or NAD 83)
About this image
A natural version of Starry Night seen on a boulder of Abo Formation in Carrizo Arroyo. Reduction spots form where small bits of organic matter consume oxygen during diagenisis and consequently change the oxidation state of iron.
Location
Carrizo Arroyo is on NM State Land in the Lucero uplift west of Los Lunas, NM. Road access is difficult through private land.
Image posted: 12-17-2021