Scenic Trips to the Geologic Past # 5
Silver City - Santa Rita - Hurley, New Mexico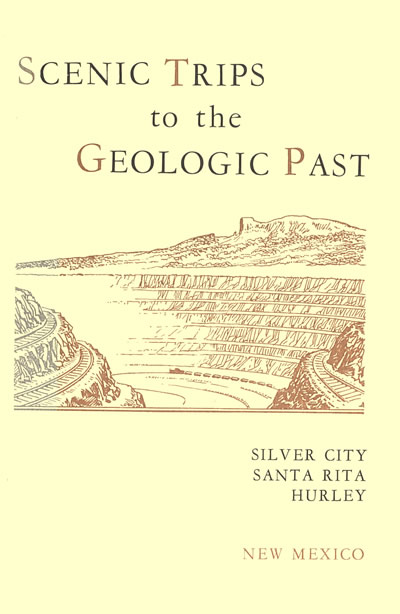 By J. H. Schilling, second edition, 1967, 43 p.
Tours include Silver City, Tyrone, Pinos Altos, Ft. Bayard, Hanover mining district, Jurley, and the renouned Santa Rita open-pit copper mine.
Although this particular booklet has been discontinued, updated information on the area is now included in Scenic Trip - 10)

CD or DVD-ROM format
This publication is out-of-print. It is available on CD or DVD-ROM.
Also available as a free download.