GM-11 — Reconnaissance Geologic Map of Little Black Peak Fifteen-minute Quadrangle, East Half
By Clay T. Smith and A.J. Budding, 1959, scale 1:62,500.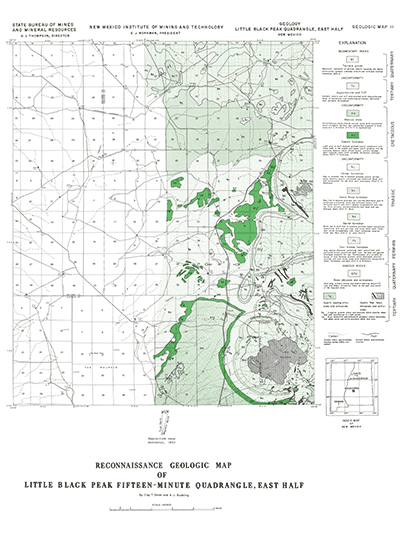 Only the east half of this quadrangle is mapped and covers a portion of the Oscura Mountains. The unmapped area lies in the Jornada del Muerto.

Also available as a free download.