GM-26 — Geologic Map and Sections of San Pablo Quadrangle, New Mexico
By Lee A. Woodward, John B. Anderson, William H. Kaufman, and Richard K. Reed, 1973, Scale 1:24,000.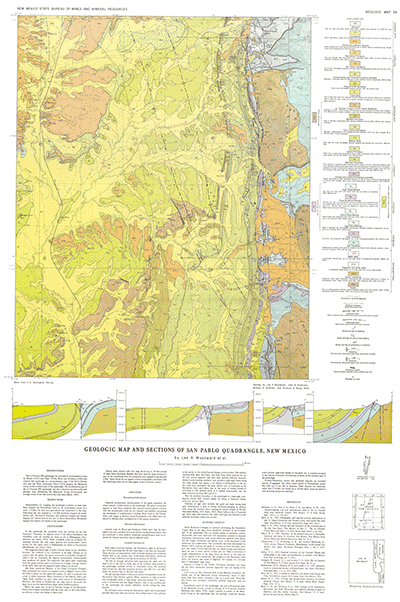 This is one of several geologic maps of 7.5 minute quadrangles in the Nacimiento Mountains authored or co-authored by Lee Woodward and his students at the University of New Mexico.

Also available as a free download.