GM-37 — Geology of San Ysidro Quadrangle, New Mexico
By Lee A. Woodward and Richard L. Reutschilling, 1976 (reprinted: 2014), Scale 1:24,000.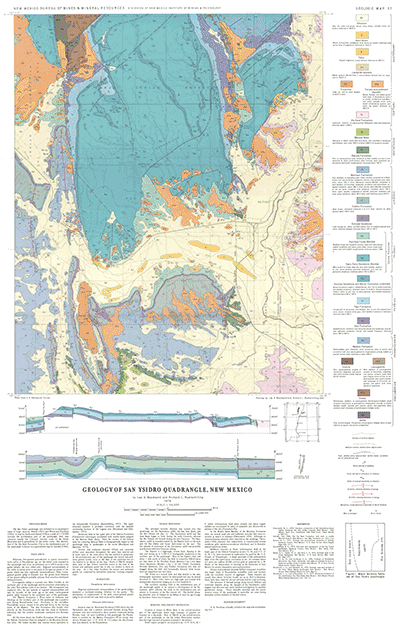 This is one of several geologic maps of 7.5 minute quadrangles in the Nacimiento Mountains authored or co-authored by Lee Woodward and his students at the University of New Mexico.
Because of the interesting structure and the diversity of rock types, the White Mesa area, and the Tierra Amarilla anticline in particular, have been popular for geology field camp projects for many years.

Also available as a free download.