GM-8 — Reconnaissance Geologic Map of Dog Mountains Quadrangle
By Robert A. Zeller, 1958, scale 1:62,500.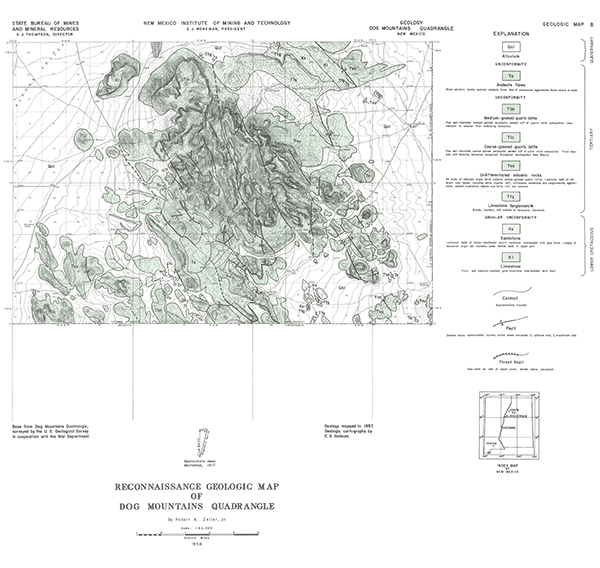 This map covers Alamo Hueco Mountains in the bootheel of New Mexico south to the border with Mexico. Cretaceous sedimentary rocks in these mountains are intruded and overlain by Tertiary igneous rocks.

Also available as a free download.