Bonnie Frey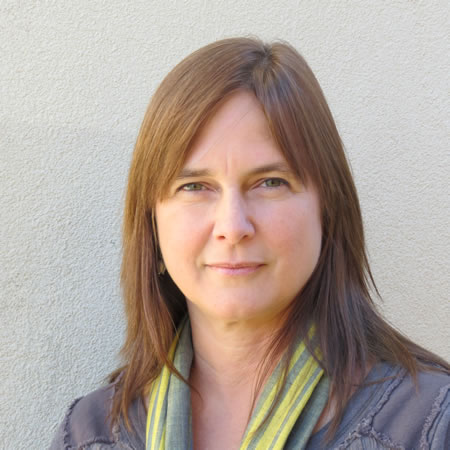 Geochemist/Chemistry Lab Manager
New Mexico Bureau of Geology & Mineral Resources
New Mexico Institute of Mining & Technology
801 Leroy Place
Socorro NM 87801-4796
575-835-5160
(575) 835-6333 fax
Education
M.S., 2002, Geochemistry, New Mexico Institute of Mining and Technology, Socorro, New Mexico
B.S., 1997, Geology, University of South Florida, Tampa, Florida
B.A., 1988, English, minor in mass communication, Goshen College, Goshen, Indiana
Experience
New Mexico Bureau of Geology and Mineral Resources, New Mexico Institute of Mining and Technology, Socorro, New Mexico
Laboratory Manager / Geochemist, 2005 to present
Senior Laboratory Associate, 2002 to 2005
Earth and Environmental Science Department, New Mexico Institute of Mining and Technology, Socorro, New Mexico
Adjunct Professor. 2016 to present
NMT project co-lead. 2013 to present, NM EPSCoR Uranium Transport and Site Remediation Study, Grants Mineral Belt, Laguna Pueblo, Navajo Nation.
Co-lead. Summer 2014, 2015, 2016, STEMAP uranium project, Laguna and Isleta pueblos and Navajo Nation.
Graduate Researcher, 2000-2002
Investigated the origin of a volcanic sequence in central Arizona using petrology and geochemistry. Thesis provided evidence that it was an oceanic plateau accreted to North America in the Proterozoic.
Research Assistant, Spring 2000
Examined the behavior of arsenic in Socorro irrigation system. Chose field sites, collected water samples, completed field measurements. Assisted with experiments to develop an arsenic speciation kit.
Teacher's Assistant, 1999-2001
Freshman level geology classes, geologic field camp.
Sarasota Herald-Tribune, Sarasota, Florida
Copy editor, 1999
Community news reporter, 1993 to 1999
News assistant, 1990 to 1993
Saleswoman in circulation department, 1990
Professional Activities
Co-chair, key-note session on uranium issues, 2017, New Mexico Geological Society spring meeting, Socorro, New Mexico.
Co-chair, Environmental: From Gold King to Laguna, 2017, Society of Mining, Metallurgy & Exploration, Denver, Colorado.
Co-lead. NMGS 2016 Fall Field Conference in Belen.
Judge, Student Presentations, GSA Rocky Mountain Section Meeting, May 2012.
Judge, Student Presentations, New Mexico Geologic Society Spring Meeting, April 2012.
Instrument and Equipment Experience
Laboratory equipment: Agilent 7500 ICP-MS, PerkinElmer Optima 5300 DV ICP-OES, Instrument Laboratory flame atomic absorption spectrophotometer, Dionex ion chromatograph, Varian graphite furnace atomic absorption spectrophotometer, Cameca electron microprobe, Milestone Ethos Plus microwave.
Field equipment: Radiometric meters; field meters for pH, conductivity, dissolved oxygen, Eh, total dissolved solids; Niton XRF spectrum analyzer; Spectrum Technologies weather station; steel tape and electronic water level meters; GPS systems.
Professional Training Courses
National Safety Council Defensive Driving Course.
PADI Open Water Scuba Diver Certification.
CPR / First Aid training, New Mexico Institute of Mining and Technology, Socorro, New Mexico.
ATL Sample Master Laboratory Information Management System training
Access 2010 Level 1 Training, Computer Corner, Albuquerque, New Mexico.
Mine Safety and Health Administration miner's training, New Mexico Mine Inspector's Office, Socorro, New Mexico.
PerkinElmer Optima Instrument Series with ICP WinLab32 Software two-day course, San Jose, California.
Radiation Safety training and Hazard Communication Training, Carlsbad Environmental Monitoring & Research Center, Carlsbad, New Mexico.
Microwave Enhanced Sample Preparation, an American Chemical Society course, Duquesne University, Pittsburgh, Pennsylvania.
Projects
Graduate Student Supervision
Thesis committee, Olivia Chavez, Biology, graduated August 2016.
Thesis committee, Amy Galanter, E&ES, graduated May 2016.
Thesis committee, Samantha Saville, Chemistry, graduated December 2015.
Thesis committee, Reid Brown, E&ES, 2015 to present.
Thesis committee, Yitian Li, E&ES, 2015 to present.
Phoebe Nicholls, E&ES, graduated August 2016.
Provided laboratory support to numerous students in 2016, including those in the geological and biological sciences, chemistry, and engineering.