L. Greer Price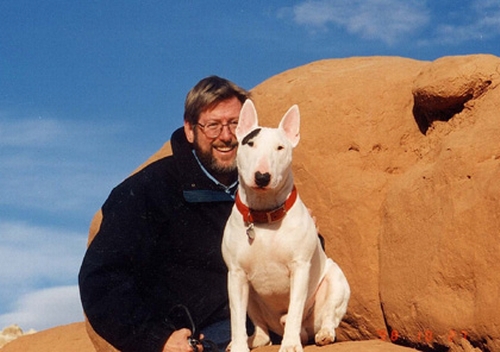 Emeritus - Director & State Geologist
New Mexico Bureau of Geology & Mineral Resources
New Mexico Institute of Mining & Technology
801 Leroy Place
Socorro NM 87801-4796
(575) 835-6333 fax
Greer started at the Bureau as Chief Editor managing the publishing program and managing staff in the Publication Sales Office and Geologic Information Center. In that capacity, he was involved in many of the outreach efforts at the Bureau, including many of our offsite events, Decision-Makers Field Conferences, and other outreach efforts. He served as Director and State Geologist from 2011 until his retirement in 2015. Greer is an associate member of the Association of American State Geologists (AASG), and an adjunct faculty in the Humanities Department (Technical Communications Program), where he occasionally teaches.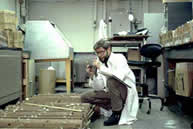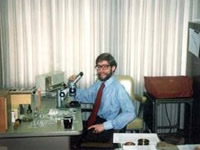 Greer spent eight years as a professional geologist in the petroleum industry, ten years with the National Park Service, and four years as managing editor at Grand Canyon Association before coming to the Bureau. He began his career as a paleontologist, with a strong interest in stratigraphy and field geology (field work for his master's thesis was conducted at Lake Chichancanab in the central Yucatan, looking at the paleontological evidence for Holocene lake-level fluctuations). After two years of graduate work following his master's degree, and a year of teaching, Greer went to work in the oil patch, initially in the stratigraphic group of the Offshore/Alaska Division of Exxon Company U.S.A., later as a production geologist for Sohio in San Francisco, working the North Slope of Alaska. Those years in the oil business provided invaluable experience and training.
Following his years in industry, Greer devoted his efforts to geologic education for the general public. His work with the National Park Service—at the Marin Headlands and Point Reyes in northern California, Great Basin National Park in Nevada, Grand Canyon, and elsewhere—provided a unique opportunity to reach large numbers of people in dramatic settings, landscapes that were ideal for generating excitement concerning the geology of North America. "My particular strength, I think, was providing a link between the world of professional geologists and the general public." In all of the parks in which he worked, Greer endeavored to bring National Park Service staff together with the geologists who'd done most of the work in that area,the folks who were most knowledgeable.
After a number of years working on geologic programs and exhibits in several different parks, Greer narrowed his focus to the world of publications. His work at Grand Canyon Association provided an opportunity to further develop his publishing skills and to establish a network among what he likes to call "the community of the book"—authors, editors, designers, publishers, printers, and booksellers. A lifelong lover of books and the printed word as well as the geosciences, Greer found an outlet for many of his interests and passions. He firmly believes that "people love most what they come to know. An appreciation of geologic history and process is one of the best ways to inspire stewardship for our planet among the general public."
Education
Washington University, B.A. in Geology, 1973
Washington Univeristy, M.A. in Geology, 1974
University of Michigan, 1974-76 (toward Ph.D. in Geology)
Experience
Geology Instructor, University of Missouri at St. Louis, Missouri, 1976
Exploration Geologist, Exxon Company U.S.A., Houston, Texas, and New Orleans, Louisiana, 1978-81
Production Geologist, Sohio Petroleum Corporation, San Francisco, California, 1982-84
National Park Service, 1977, 1985-95 (click for details)
Managing Editor, Grand Canyon Association, 1996-2000
Senior Geologist/Chief Editor/Associate Director, New Mexico Bureau of Geology and Mineral Resources, 2001–2011
Director and State Geologist, New Mexico Bureau of Geology and Mineral Resources, 2011-2015
Honors & Awards
The National Park Service Director's Award, 1998
The National Park Service Award for Excellence in Interpretation, 2000
The 2007 New Mexico Book Award for Best Travel/Guide Book, for High Plains of Northeastern New Mexico, A Guide to Geology and Culture
Professional Societies
Geological Society of America
Publishers Association of the West
New Mexico Geological Society
Cave Research Foundation (honorary lifetime member)
Associate member of the Association of American State Geologists (AASG)
Boards and Committees
I served on the board of the New Mexico Geological Society Foundation (2004-2006)
I am a previous member of the board of the Publishers Association of the West
I currently serve on the New Mexico Tech Library Advisory Committee
I currently serve on the New Mexico Geological Society Publications Committee