Scenic Trips to the Geologic Past # 19
High Plains of Northeastern New Mexico—A Guide to Geology and Culture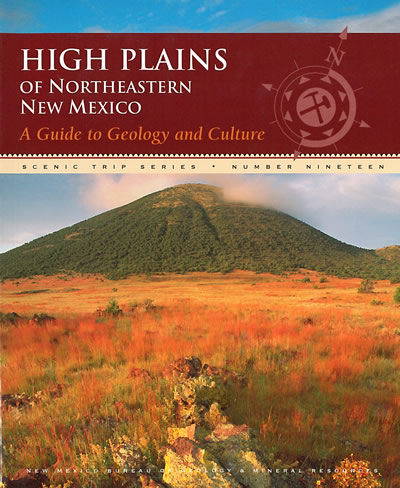 By William R. Muehlberger, Sally J. Muehlberger, and L. Greer Price, 2005.
The northeast corner of New Mexico, home to the largest volcanic field east of the Rock Mountains, encompasses some of the most attractive scenery in the southwestern U.S. The region's rich cultural history includes the Santa Fe Trail and the Folsom Man site. This volume, number 19 in the popular Scenic Trip series, includes detailed road logs and provides an in-depth but popular look at this unique geologic landscape, including Capulin Mountain and the canyon of the Dry Cimarron River. Over a hundred photos, maps, and illustrations. Fully indexed, with glossary.