GM-22 — Geology of Brazos Peak quadrangle
By William R. Muehlberger, 1968, lat 36°45' to 37°00', long 106°15' to 106°30', 7 pp., 3 sheets and 7 page booklet, scale 1:48,000.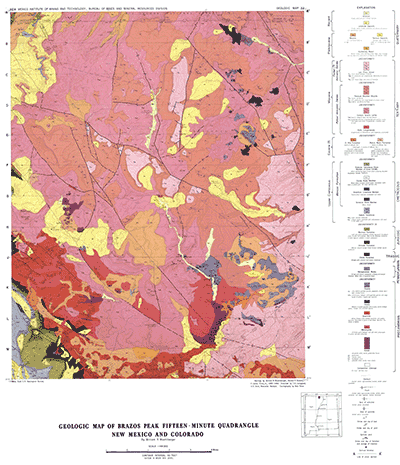 The Brazos Peak quadrangle lies adjacent to the Chama quadrangle along the New Mexico-Colorado line in the north-central part of the state. In addition to the geologic maps, a short text describes stratigraphic sequences of the Precambrian and Cenozoic rocks of the area and briefly reviews geologic structure, which here has a history intimately related to that of the Chama quadrangle.

Also available as a free download.