GM-30 — Geologic Map and Sections of Silver City Quadrangle, New Mexico
By John. E. Cunningham, 1974, 1 sheet, scale 1:24,000.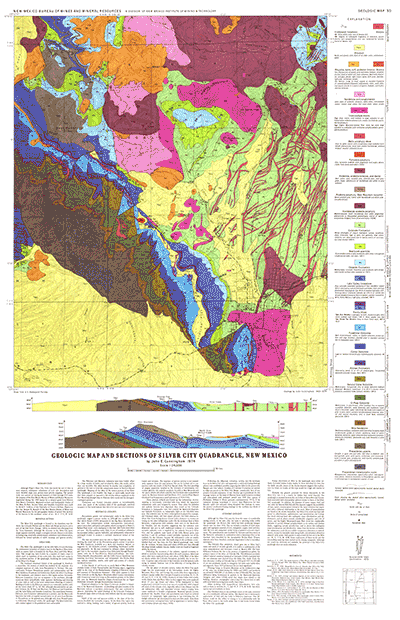 The Silver City quadrangle is located in the transition zone between the Colorado Plateau and the Basin and Range provinces, and is part of the Gila block (Trauger 1965), an elevated area diverging from the Texas lineament. Although the structure in the Silver City quadrangle appears relatively simple, a complex tectonic history is recorded including long, essentially uninterrupted, subsidence and sedimentation followed by several episodes of uplift, warping, and igneous activity.

CD or DVD-ROM format
This publication is out-of-print. It is available on CD or DVD-ROM.
Also available as a free download.