Circular 211—Hydrogeothermal studies in the Albuquerque Basin—a geophysical investigation of ground water flow characteristics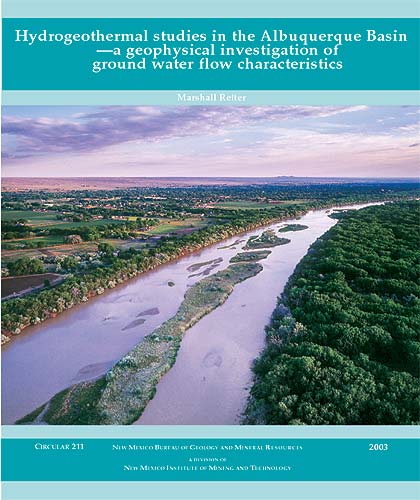 By M. Reiter, 2003, 74 pp.
Highly sensitive well logs that measure ground water temperature as a function of depth are an important geophysical tool for discerning ground water flow patterns. This study focuses on temperature data from wells in the Albuquerque Basin, including the Albuquerque metropolitan area. These temperature logs can provide insights that are not otherwise available, including the degree to which faults serve as either conduits for or barriers to ground water flow. Temperature data can also be used to identify (both shallow and deep) zones of ground water movement. From the data presented here the author draws some important conclusions regarding the rate at which water from the mountains to the east of the city recharge the basin aquifers, estimating that it can take hundreds to thousands of years for ground water to move from the Sandia Mountains to the Rio Grande. The study will be of interest to hydrologists and geohydrologists throughout the Southwest.

Also available as a free download.