Open-file Argon Report — 4
40Ar/39Ar Analytical Data from the Juniper Mountain Volcanic Center, Owyhee County, Southwestern Idaho
McIntosh, W. C.
2003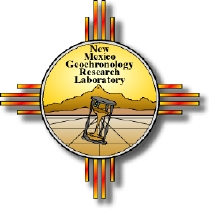 This report and others in the OF-Ar series were produced by the New Mexico Geochronologic Research Laboratory, a state-of-the-art 40Ar/39Ar dating facility. These OF-Ar series reports are open-filed as they become available and are generally released as PDF files (requires Acrobat Reader) with analytical data as a separate MS Excel spreadsheet (requires spreadsheet software).
Please refer any questions about this report to the NMGRL.
Downloads Available