Paul Bauer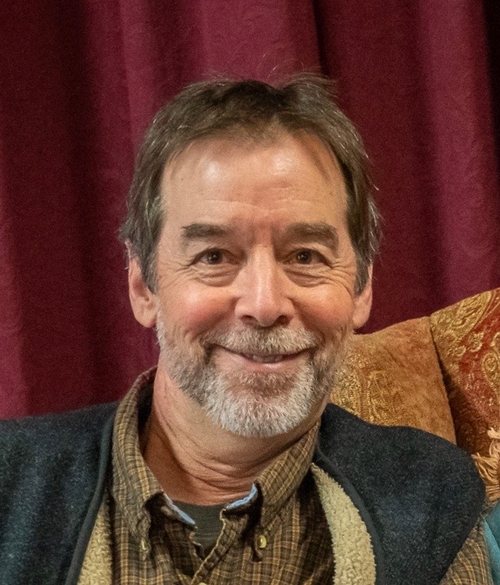 Emeritus - Principal Geologist
New Mexico Bureau of Geology and Mineral Resources
New Mexico Tech
801 Leroy Place
Socorro, NM 87801-4796
(575) 835-5106


I currently serve as emeritus principal geologist at the New Mexico Bureau of Geology & Mineral Resources at New Mexico Tech in Socorro. Much of my professional career has been based in field-geology studies of north-central New Mexico. My work in the Taos County area began in 1982, when I undertook a dissertation project on the geology of the Picuris Mountains. Since then, much of my field work has been directed toward completing a series of 12 geologic quadrangle maps that cover the Picuris Mountains, the Rio Grande corridor, and the Sangre de Cristo fault zone. During the last 10 years, I've been fortunate to team up with two USGS geophysicists, and cooperatively we have developed three-dimensional models of the structure and stratigraphy of the southeastern part of the San Luis rift basin. These models have proven to be essential for a variety of groundwater mapping projects in Taos County.

In 2011, I combined an enthusiasm for whitewater adventures with an interest in earth science education by publishing the book The Rio Grande: A River Guide to the Geology and Landscapes of Northern New Mexico, which won the a National Outdoor Book Award for best Outdoor Adventure Guidebook. I served as associate director of the Bureau of Geology for 12 years, managed the state's Geologic Mapping Program for 12 years, and was program coordinator for the New Mexico Decision-Makers Field Conferences, a 10-year program designed to bridge the gap between earth scientists and policy makers. I have also been involved in training NASA astronauts in the Taos area since 1998.
Education
Ph.D., 1988, Geology, New Mexico Tech.
Dissertation: Precambrian Geology of the Picuris Range, Northern New Mexico
Advisors: Dr. Jonathan F. Callendar and Dr. James M. Robertson
M.S., 1983, Geology, University of New Mexico.
Thesis: Geology of the Precambrian Rocks in the Southern Manzano Mountains, New Mexico
Advisor: Dr. Jonathan F. Callendar
B.S., 1978, Geology, University of Massachusetts at Amherst.
Senior Project: Brittle fracture analysis of western New England
Advisor: Dr. Donald U. Wise
Professional Interests
Field and structural geology
Geology and hydrogeology of north-central New Mexico
Earth science education
Current Projects
Work History
2017 - Emeritus Principal Geologist, NMBGMR
2007 - 2017  Principal Geologist, NMBGMR
2000 - 2014  Associate Director for Government Liaison, NMBGMR
2000 - 2009  Program Supervisor for New Mexico Decision-Makers Field Conference program
1998 - 2000  Assistant Director, NMBGMR
1997 - 2007  Senior Geologist, NMBGMR
1993 - 2004  Manager of Geologic Mapping Program, NMBGMR
1991 - Adjunct Faculty, Department of Earth and Environmental Sciences, New Mexico Tech
Publications