2017 Earth Science Achievement Awards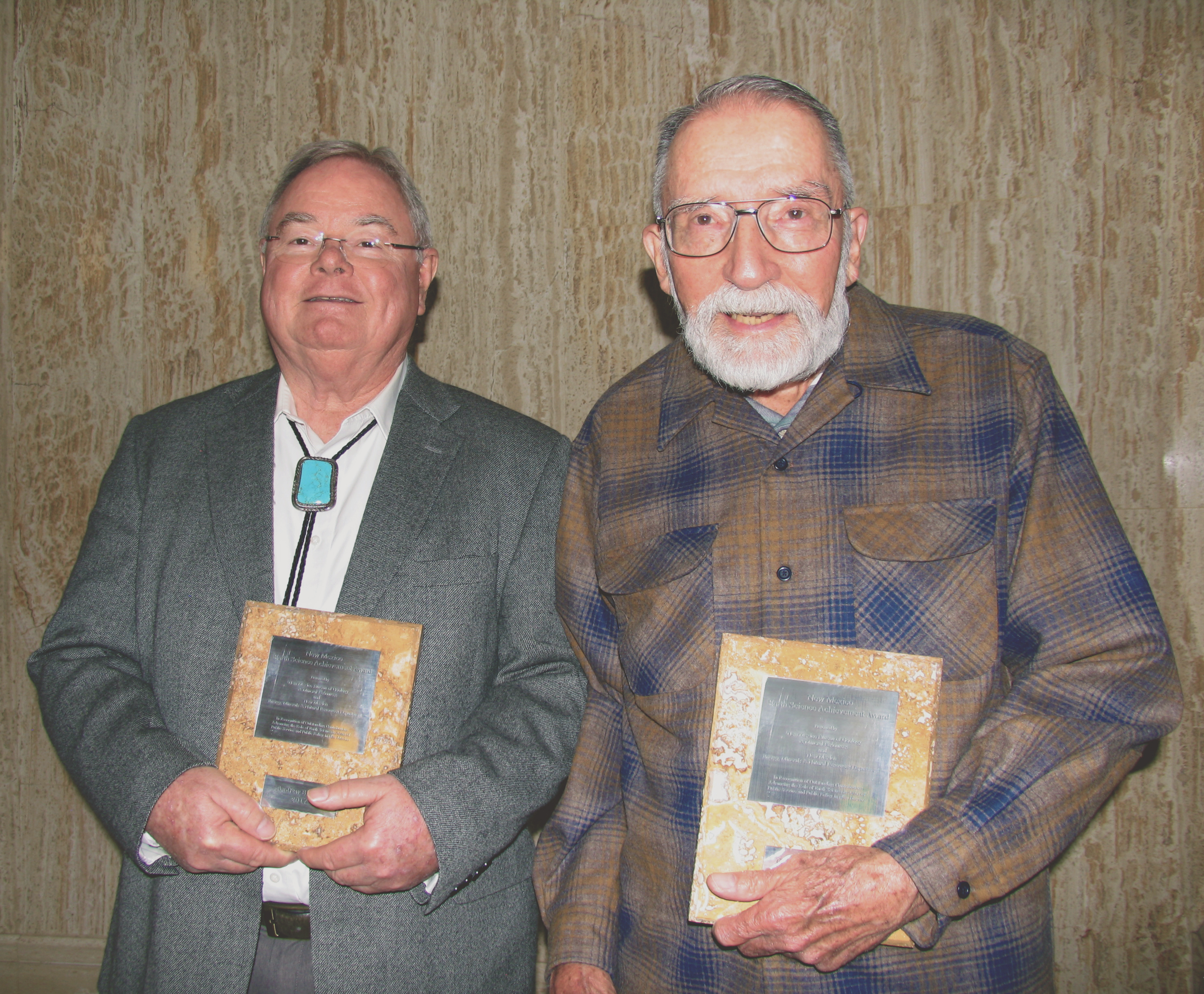 The 2017 New Mexico Earth Science Achievement Awards were presented to Andrew B. Core for "outstanding contributions advancing the role of earth science in areas of public service and public policy," and to Dr. Charles E. Chapin for "outstanding contributions advancing the role of earth science in areas of applied science and education." These awards, sponsored by the New Mexico Bureau of Geology and Mineral Resources, a division of New Mexico Tech, were initiated in 2003 to honor those often unrecognized champions of earth science issues in New Mexico.
Public Policy & Service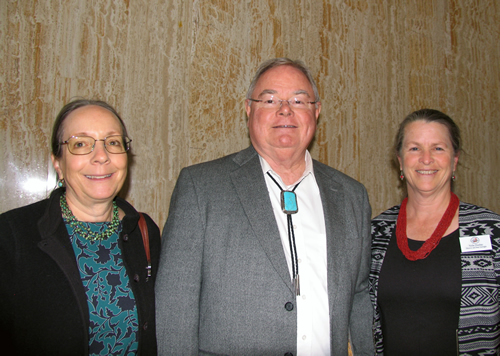 Andrew (Andy) Core is one of those exceptional New Mexico geologists who mastered both the science of water and the art of water. When he retired from state government in 2014, he had contributed more than 25 years of technical and management experience to the state, much of which was spent working on water issues within the Office of the State Engineer. From 2006 to 2014, he served as a Hearing Examiner within the Water Rights Hearing Unit. In that role, he scheduled and conducted administrative conferences and water rights hearings related to denied, protested, or disputed water rights applications.  He also served as a designee of the State Engineer on the NM Coal Surface Mining Commission and the Hard Rock Mining Commission. Prior to his appointment in the litigation unit, he was a Senior Hydrologist within the Hydrology Bureau of the OSE from 1990 to 2006. In that capacity, Andy developed a new administrative hydrologic model for use in groundwater and surface water administration in the Santa Fe area, and a conceptual hydrologic model for the southern San Luis basin around Taos. He enthusiastically served as the first Chair of the NM Geologic Mapping Advisory Committee, which directs a federally funded mapping initiative (STATEMAP) within New Mexico. As a senior hydrologist within the Hydrology Bureau, he served as an expert witness on behalf of the State Engineer's office for the extensions of the Gallop, Roswell, Upper Pecos, Fort Sumner and Tucumcari groundwater basins. Prior to his work in the Office of the State Engineer, Andy worked for 13 years in the private sector as a geologist in the mining industry. As a geologist for Pioneer Nuclear Inc., he oversaw the completion of drilling operations that identified the Standing Rock uranium orebody in McKinley County and some reconnaissance exploration for uranium in Catron County.  As a Senior Geologist working for Santa Fe Mining, he supervised drilling operations that identified the Lee Ranch Coal Mine and oversaw the completion of an extensive exploration program in southeastern Arizona that led to the development of a gold and copper prospect.
Research & Education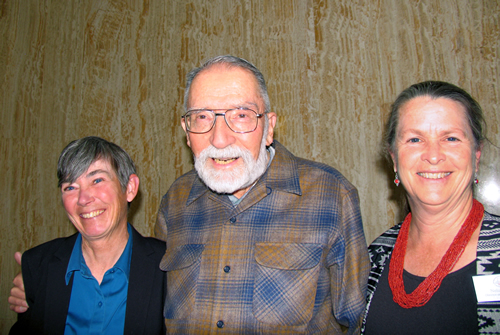 Dr. Charles (Chuck) E. Chapin has two wonderful gifts: he has an amazing ability to integrate diverse scientific data sets, and he has an expansive, open-minded, and collaborative approach to science. Over a long and remarkably productive career, Chuck developed many important geologic concepts that shaped our understanding of the location of mineral, geothermal, and water resources in the Southern Rocky Mountains–Rio Grande rift region. Among his numerous accomplishments are his definition of the Rio Grande rift and his detailed work on ash-flow tuffs in the northeastern Mogollon–Datil and central Colorado volcanic fields. Chuck was heavily involved in the establishment of the world-class geochronology center at the New Mexico Bureau of Geology and Mineral Resources at New Mexico Tech. Chuck's academic teaching career began at the University of Tulsa, but he soon moved to New Mexico Tech in Socorro, where he taught for five years and served as department chairman for two years. He started working for the New Mexico Bureau of Geology and Mineral Resources in 1970, where he served as Director and State Geologist from 1991 until his retirement in 1999. Lite Geology, the Bureau's publication that is aimed at providing geologic information to earth science teachers, was conceived in 1992 while Chuck was director. During Chuck's 34-year tenure in Socorro, he supervised 14 Ph.D. candidates and 31 M.S. students. After retirement, he has continued to write notable, integrative, scientific papers about the geology of the southwestern U.S. Since 2008, he has authored or co-authored four papers that have appeared in the international, peer-reviewed journal Geosphere on topics ranging from the effects of oceans and paleoclimate on sedimentation in the southwestern United States to the origin of the Colorado Mineral Belt.
---
Nominations for next year's awards are welcome from the general public.