GM-18 — Geologic map of the Sandia Mountains and vicinity, New Mexico
By Vincent C. Kelley, 1963, scale 1:63,360.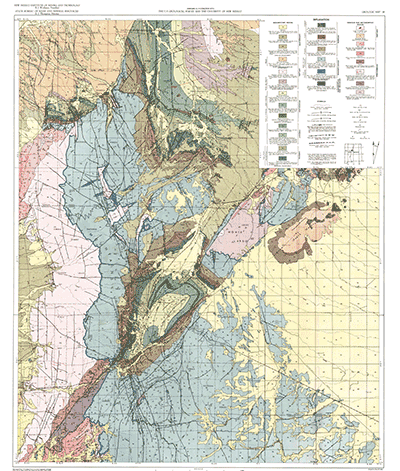 This map is quite similar to the map that accompanies Memoir 29 (Kelley, 1975), but it extends farther east to include all of South Mountain.

CD or DVD-ROM format
This publication is out-of-print. It is available on CD or DVD-ROM.
Also available as a free download.