RM-20—Coal resources of New Mexico
By G. K. Hoffman, 1996, 22-page text, 1 sheet, scale 1:1,000,000.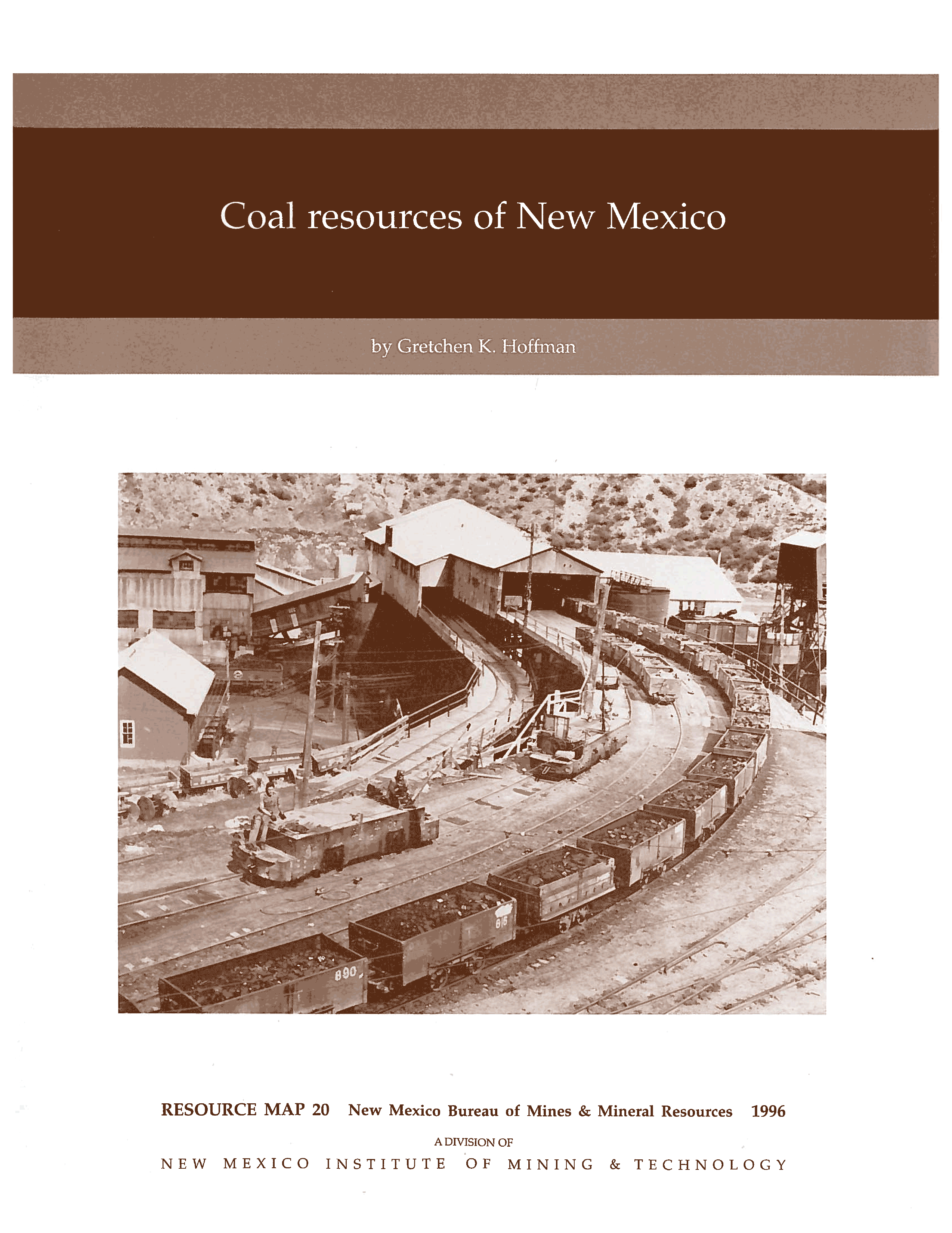 Coal is one of four mineral fuels produced in New Mexico, ranking third in value behind natural gas (including coalbed methane) and crude oil. Coal resources underlie 20% (15 million acres of the state's total area. Most of the coal is in northern New Mexico, primarily in the San Juan and Raton Basins. San Juan Basin coal, Late Cretaceous in age, is concentrated in three major coal-bearing sequences: the Crevasse Canyon, Menefee, and Fruitland Formations. The Raton Basin has two coal bearing sequences: the Vermejo and Raton Formations. This resource map illustrates the major coal-bearing areas in New Mexico a delineated by the surface exposures of the coal-bearing formations. RM-20 is the first resource map for New Mexico coal to be published in 18 years. It is a compilation of the most up-to-date geologic information, drill-hole data, coal analyses, and coal quality information available. Much of the data collection and evaluation were accomplished cooperatively with the USGS for the National Coal Resource Data System. The 22 pages of text are organized by region and by coal field. Included for each field are descriptions of local structure and topography, coal thickness, coal characteristics, demonstrated coal and past and present production.
This publication is out-of-print.
Available as a free download.