Resource Map 24: Mining Districts & Prospect Areas in New Mexico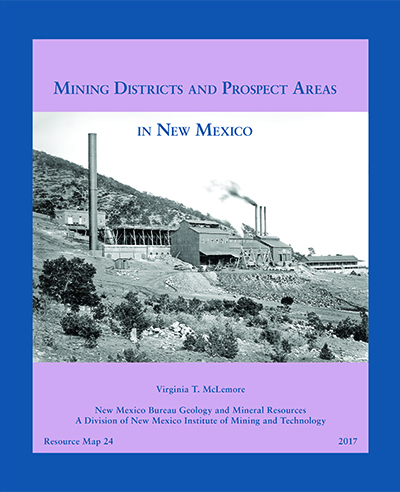 By Virginia T. McLemore, 2017
This Resource Map locates and describes 246 mining areas in New Mexico (excluding coal fields). The included booklet begins with a brief description of the history of mining in New Mexico and is followed by discussions of previous work, mining claims, the definition of a mining district, mining methods, and classification of mineral deposits. Short descriptions of individual mining districts and prospect areas in New Mexico are in Appendix 1. Appendix 2 includes metal production from selected districts. Appendix 3 is a summary of previous mining districts maps. This report updates File and Northrop (1966), Howard (1967), and Mardirosian (1971), the last comprehensive summaries of all mining districts in New Mexico.
One map sheet: 24" x 28", scale 1:1,000,000
Booklet: 65 p.
Supplementary Data:
Appendices and GIS data for this map are available in data repository 20170001.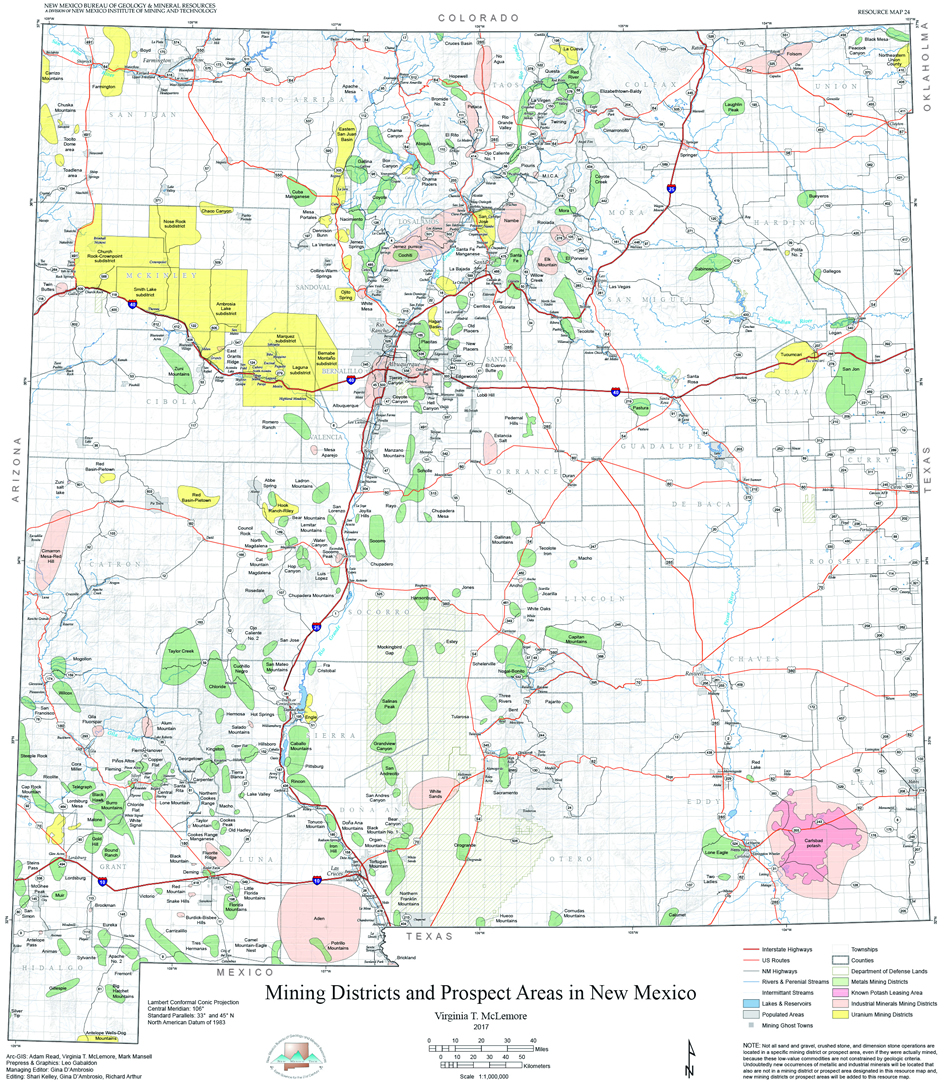 Also available as a free download.